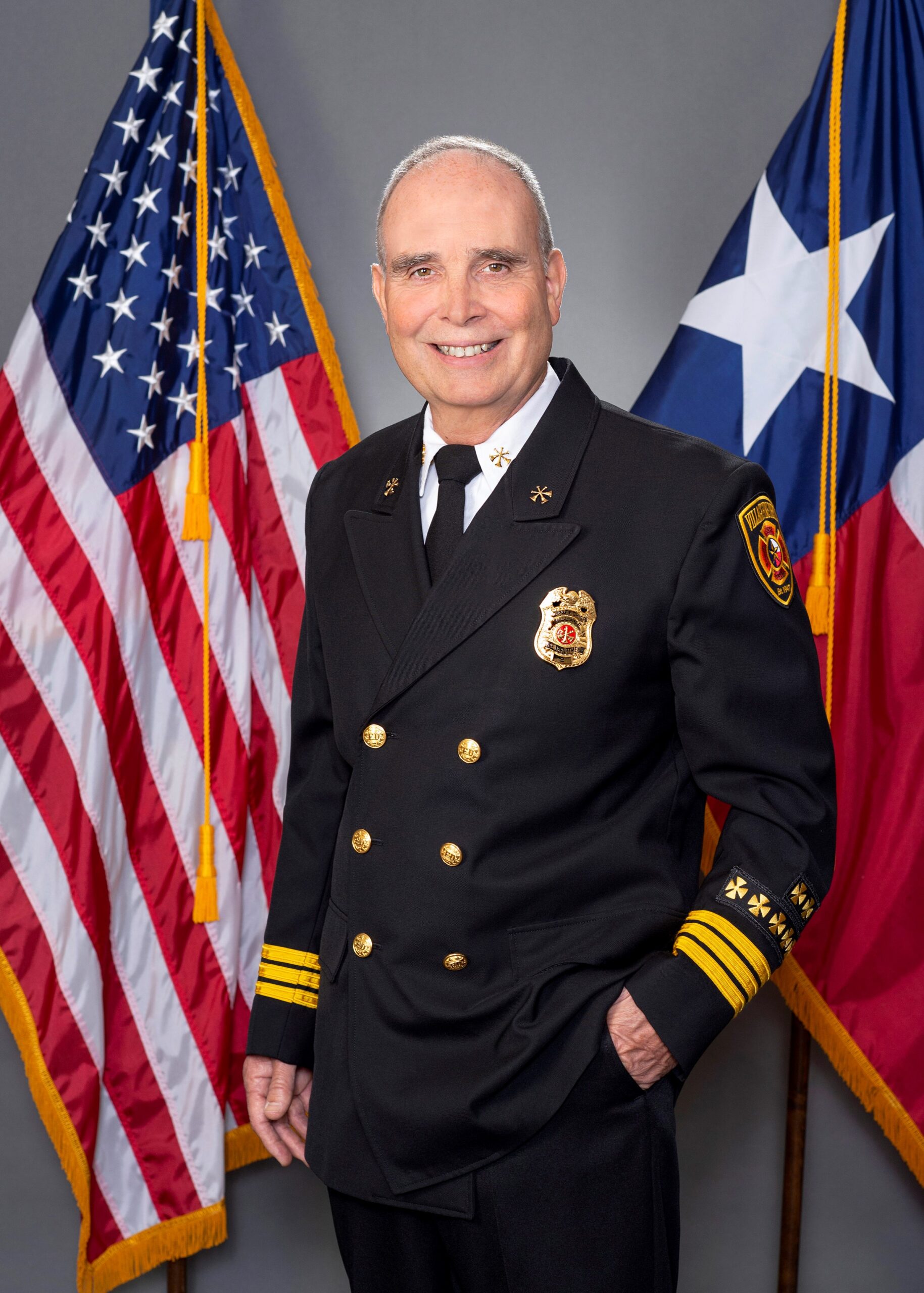 Howard Miller


Interim Fire Chief
Howard Miller started his career in 1979 as a seasonal firefighter with the California Department of Forestry, now Cal Fire. He responded not only to wildland fires, but to many other types of incidents from medical calls to rocket fuel explosions. After a short time in California going to school and working in the fire service, he returned to his home state of Texas.
Chief Miller's career with the Village Fire Department began in 1980 as a firefighter. The Village Fire Department station was brand new, and personnel had just moved in. The department's name had recently been changed from Spring Branch Fire Department. He rose through the ranks and was promoted to Deputy Chief in 2009. During many years he also served as the department's Training Officer. Chief Miller has been involved in emergency management with the department since 2005. He has served as the Emergency Management Coordinator for the Memorial Villages since 2009.
Chief Miller holds a bachelor's degree in emergency management administration from West Texas A&M and is a graduate of the National Fire Academy's Executive Fire Officer Program. He holds certifications of Master Firefighter and Inspector from the Texas Commission on Fire Protection and is a licensed paramedic with the Texas Department of State Health Services. He maintains membership of the International Association of Emergency Managers and the Texas Emergency Management Association of Texas.
Chief Miller is a native Texan, graduate of Bellaire High School, and a member of Stephen F. Austin's Old 300. He is married and has four daughters and eight grandchildren.