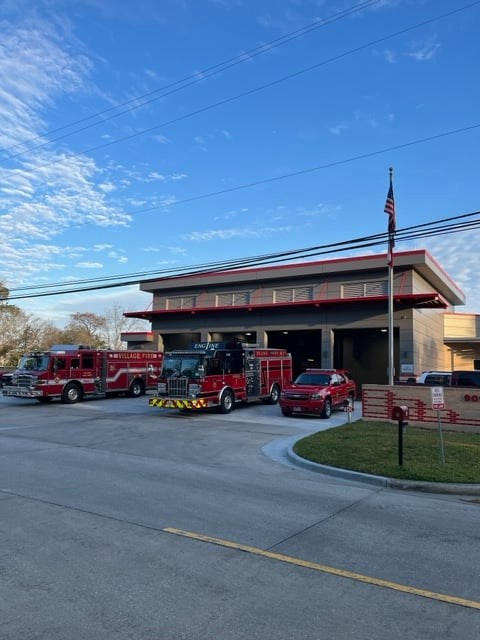 Village Fire Department New Station
The Village Fire Department has been awarded a Class 1 Public Protection Classification rating by the Insurance Service Office (ISO), an organization which independently evaluates municipal fire protection efforts in communities throughout the United States.
The Class 1 rating is the highest possible score given to any fire department nationwide. The Village Fire Department is 1 of 74 agencies in Texas and 411 in the United States of roughly 45,000 fire departments.
Serving The Memorial Villages
Severe Weather Awareness Week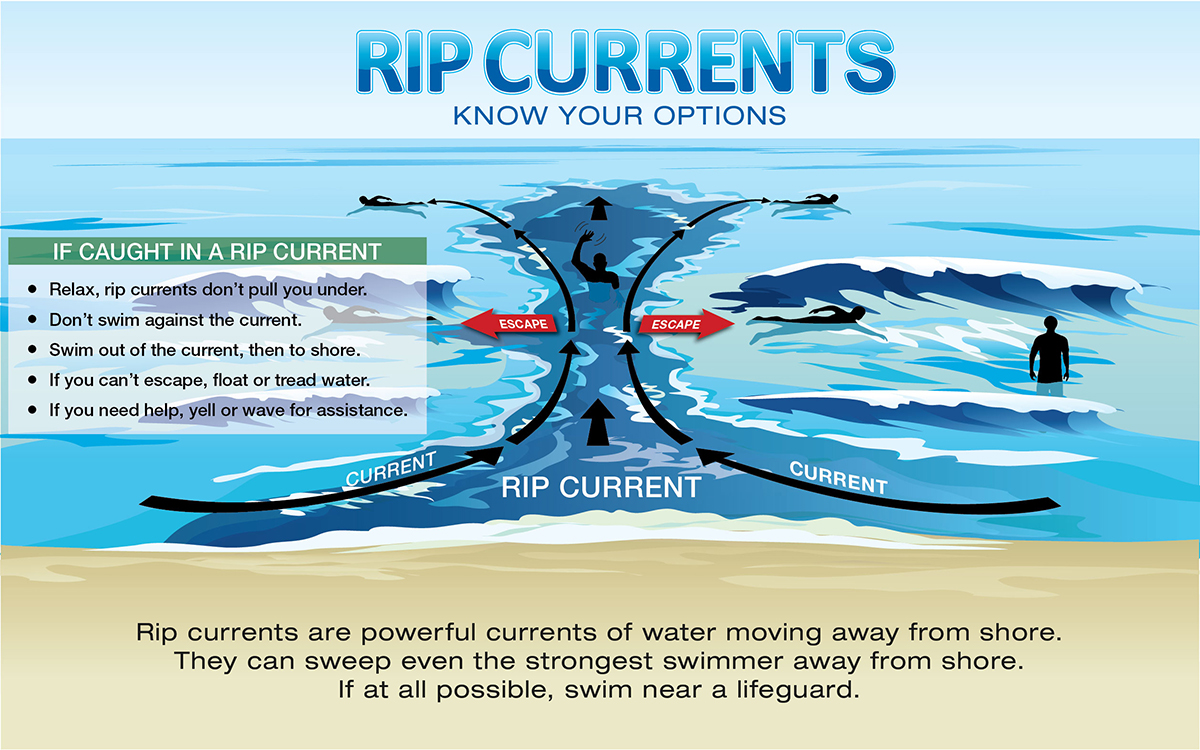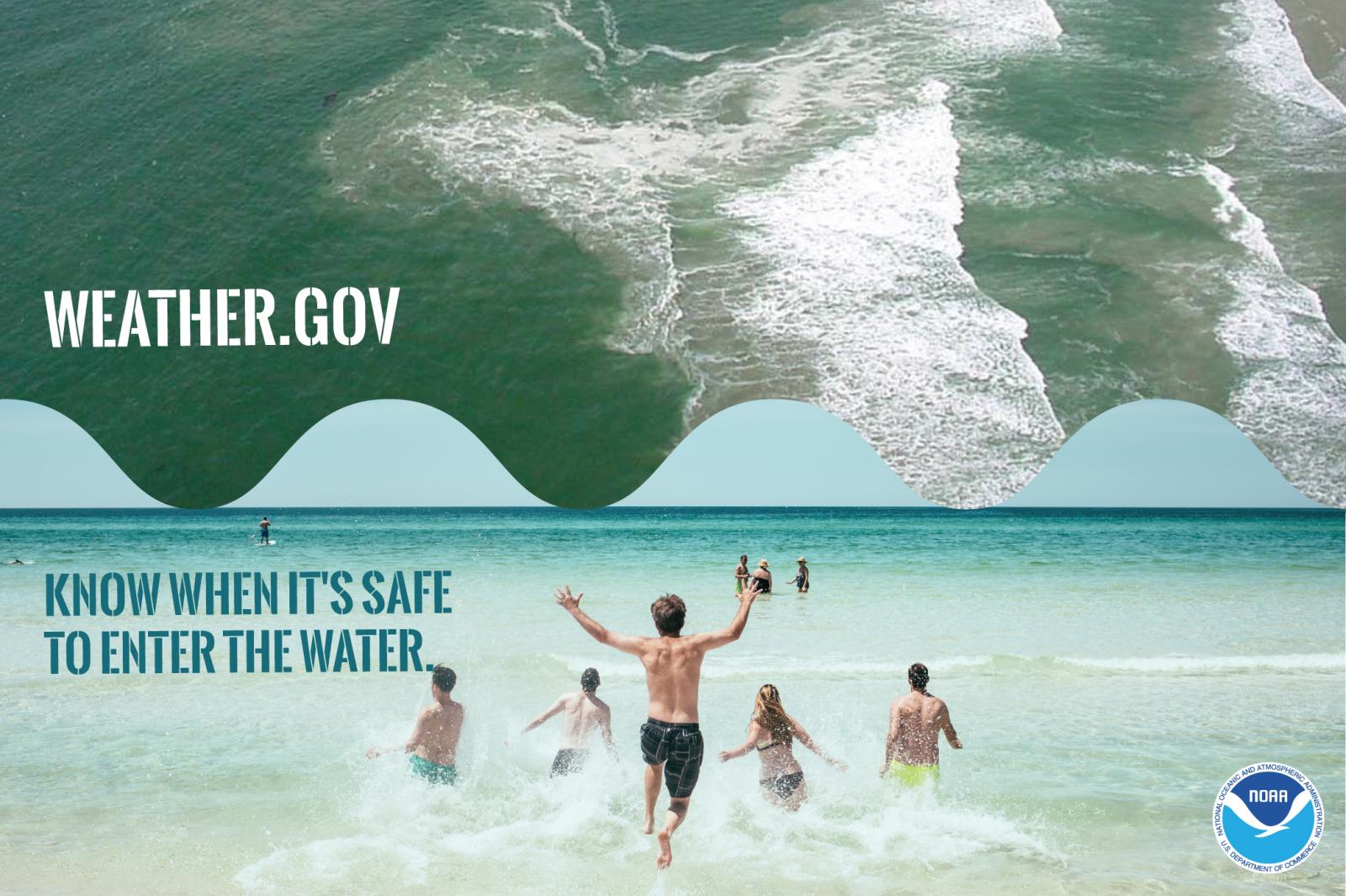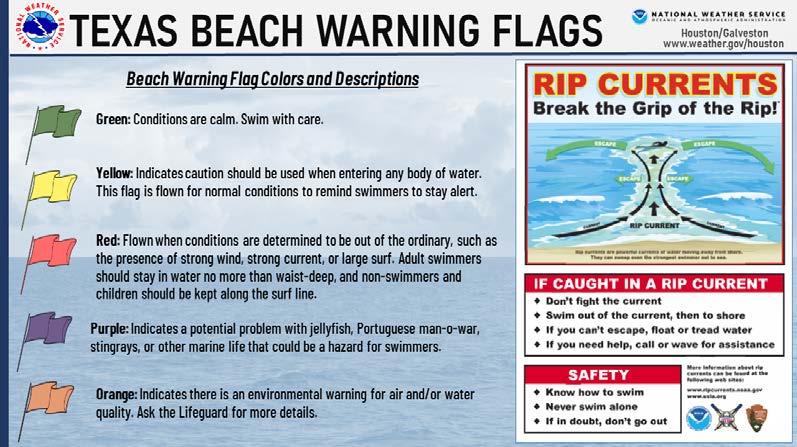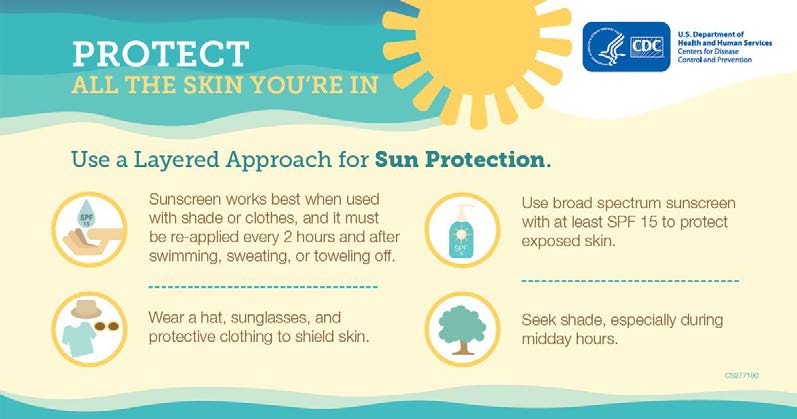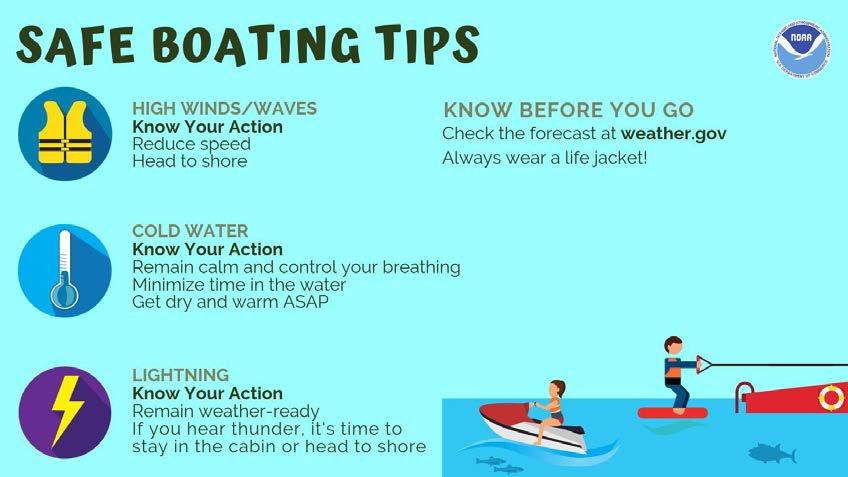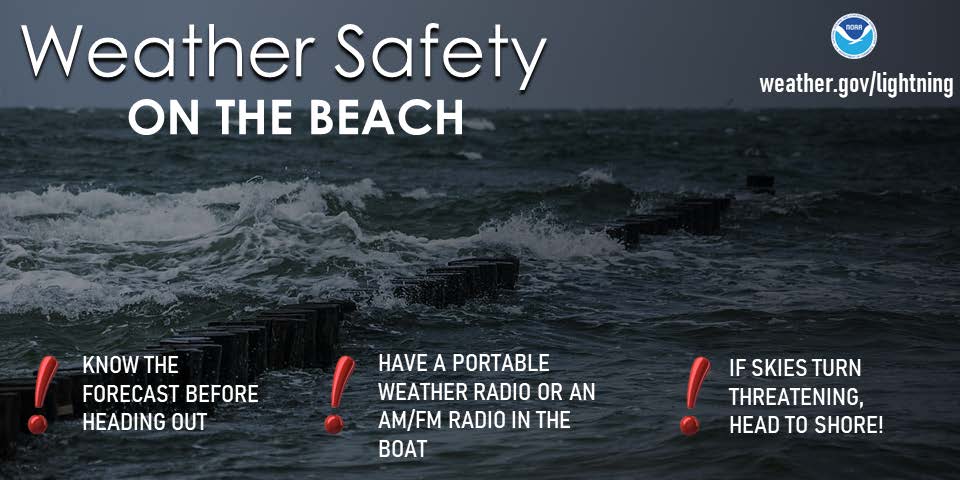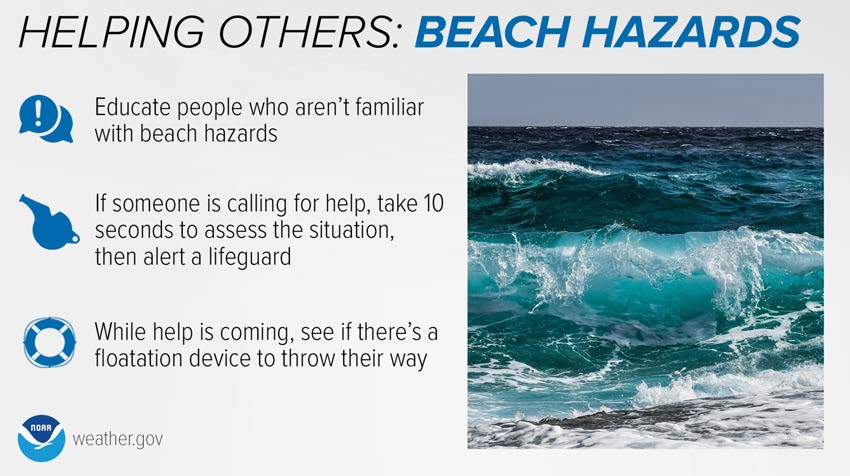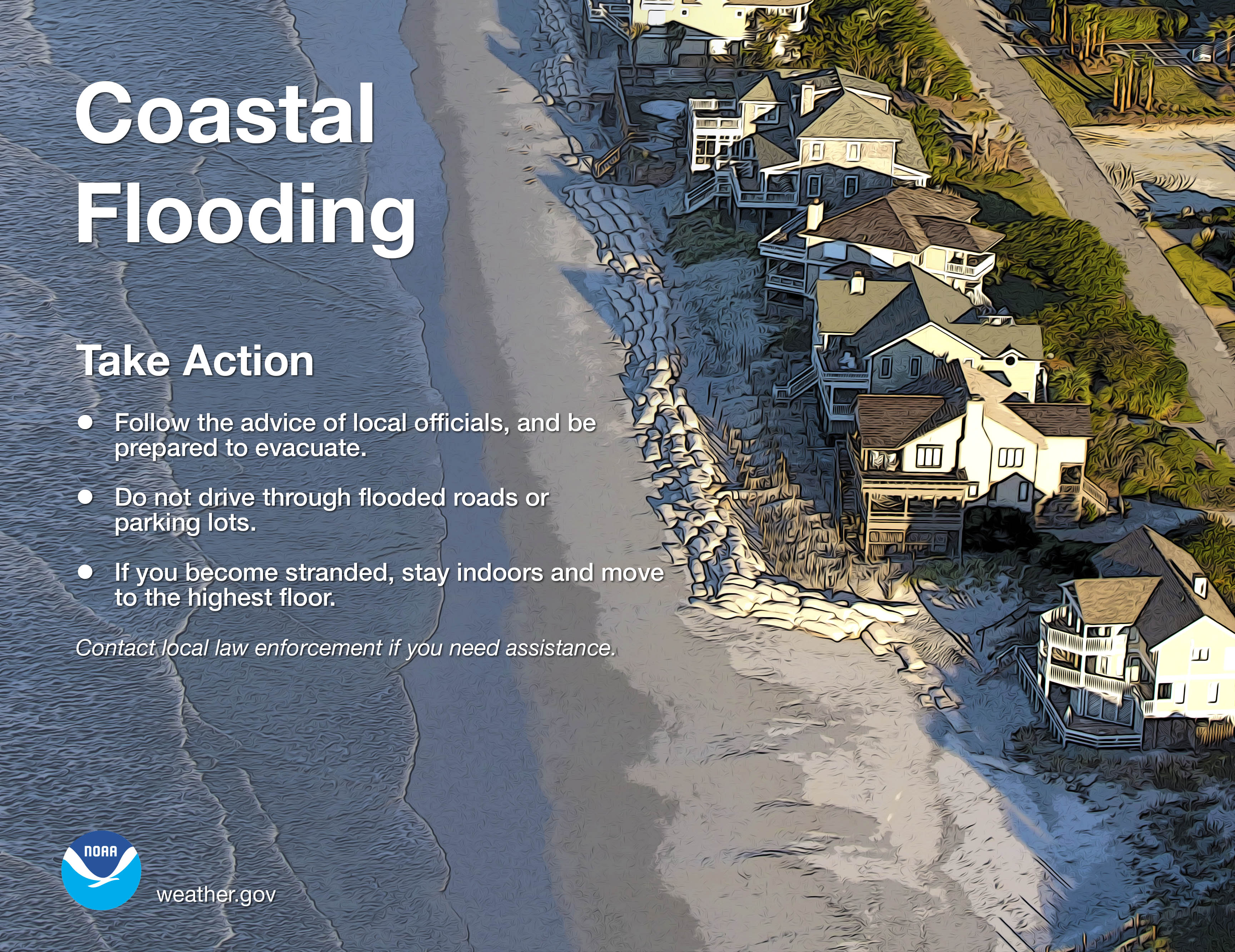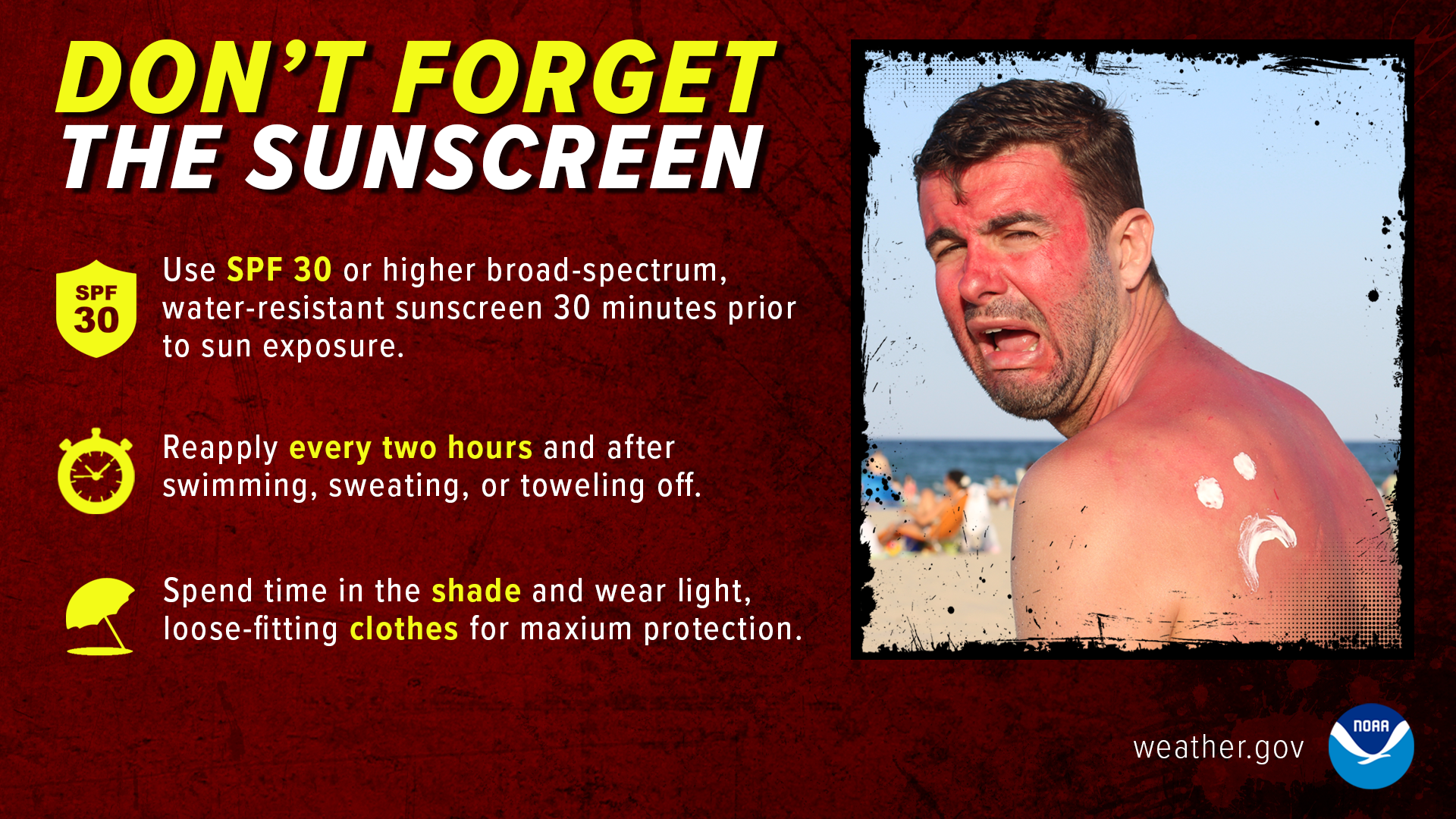 Trips to the beach aren't always fun in the sun! Some hazards you may experience at the beach include:
● Rip Currents
● Heat & Sunburns
● Dangerous Wildlife
● Thunderstorms
● Coastal Flooding
One of the ways to prepare yourself before heading into the water is to pay attention to the Beach Warning Flags located near lifeguard stands. Additionally, make a habit of checking the forecast ahead of time for the potential for rip currents, thunderstorms, and other hazardous weather. And even on beautiful, calm days be sure to protect yourself from the sun by applying sunscreen frequently and wearing protective clothing.
Learn more about beach safety at https://www.weather.gov/safety/beachhazards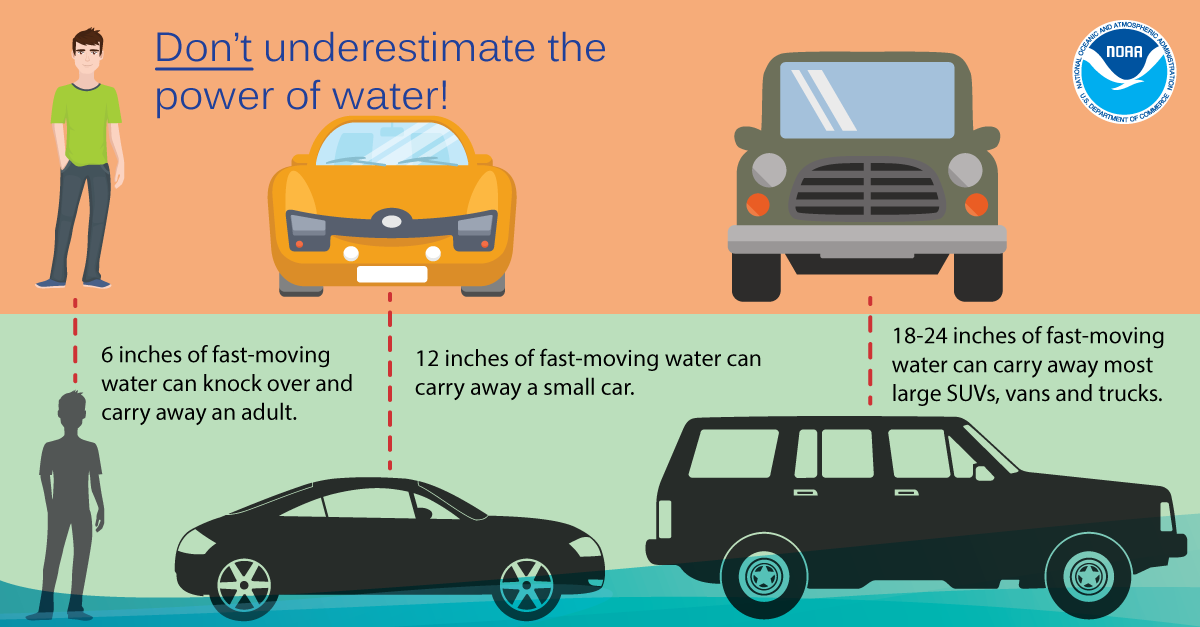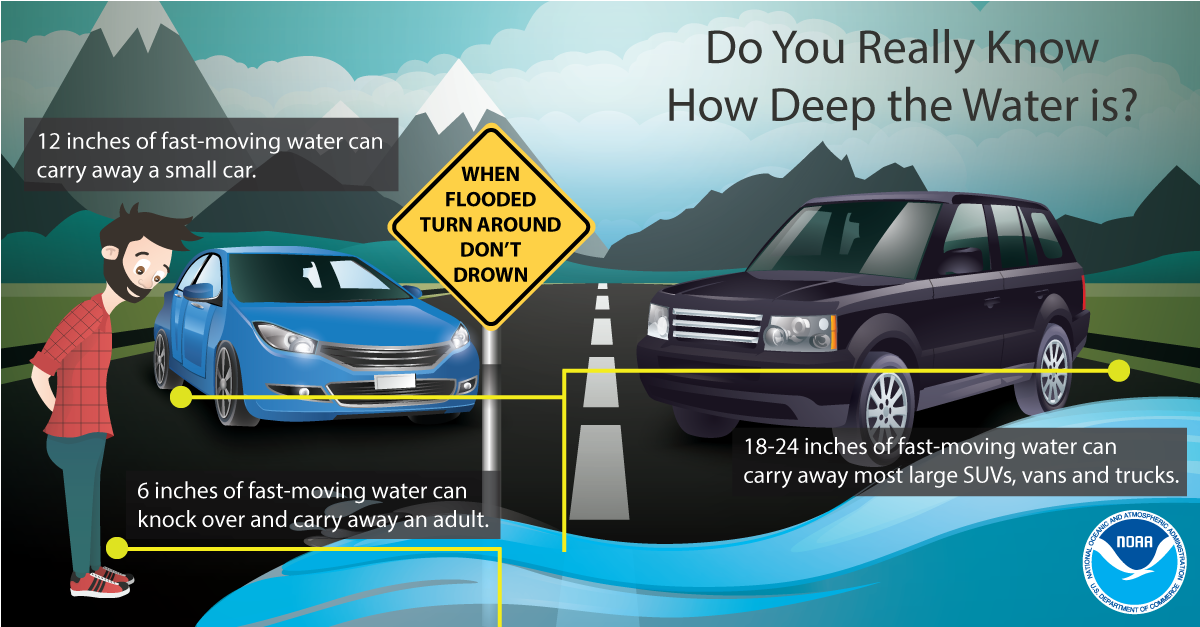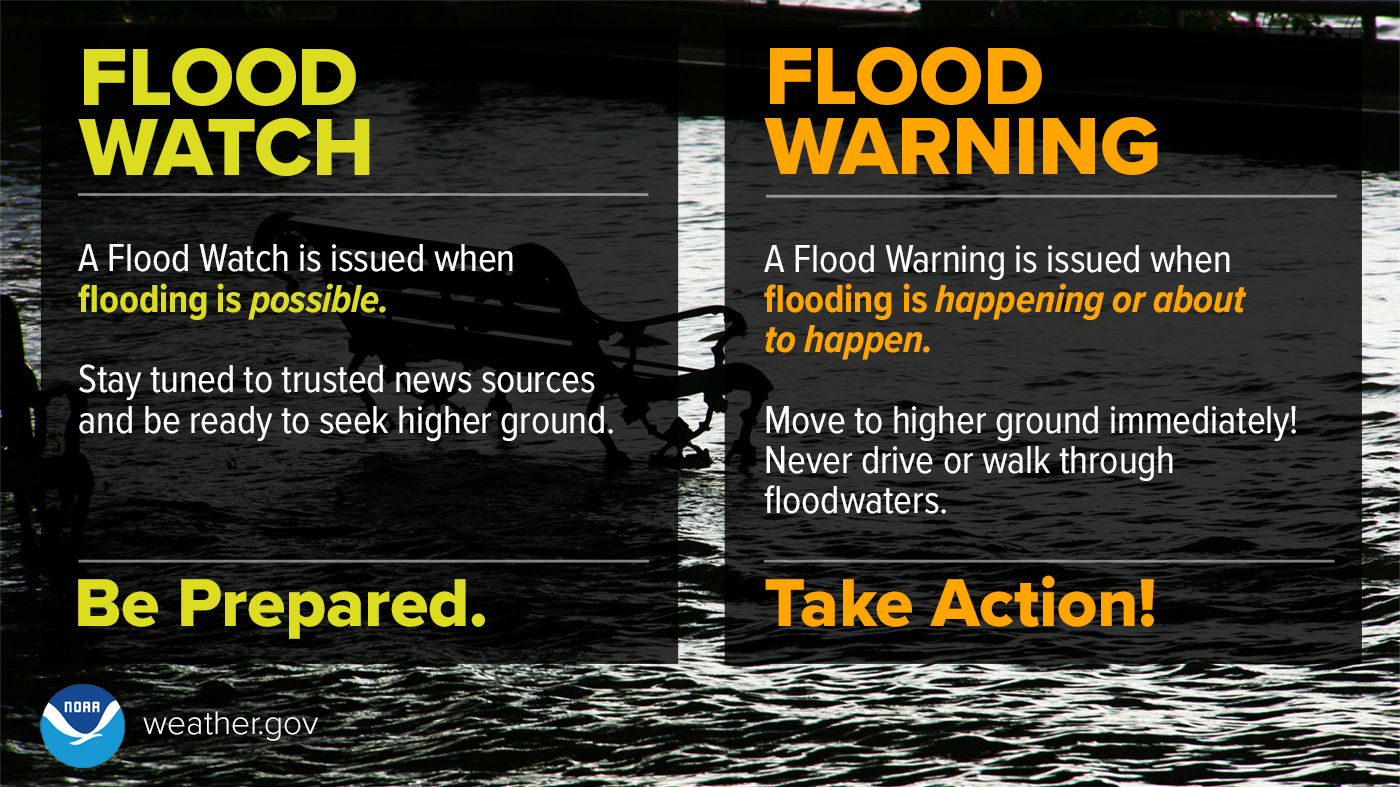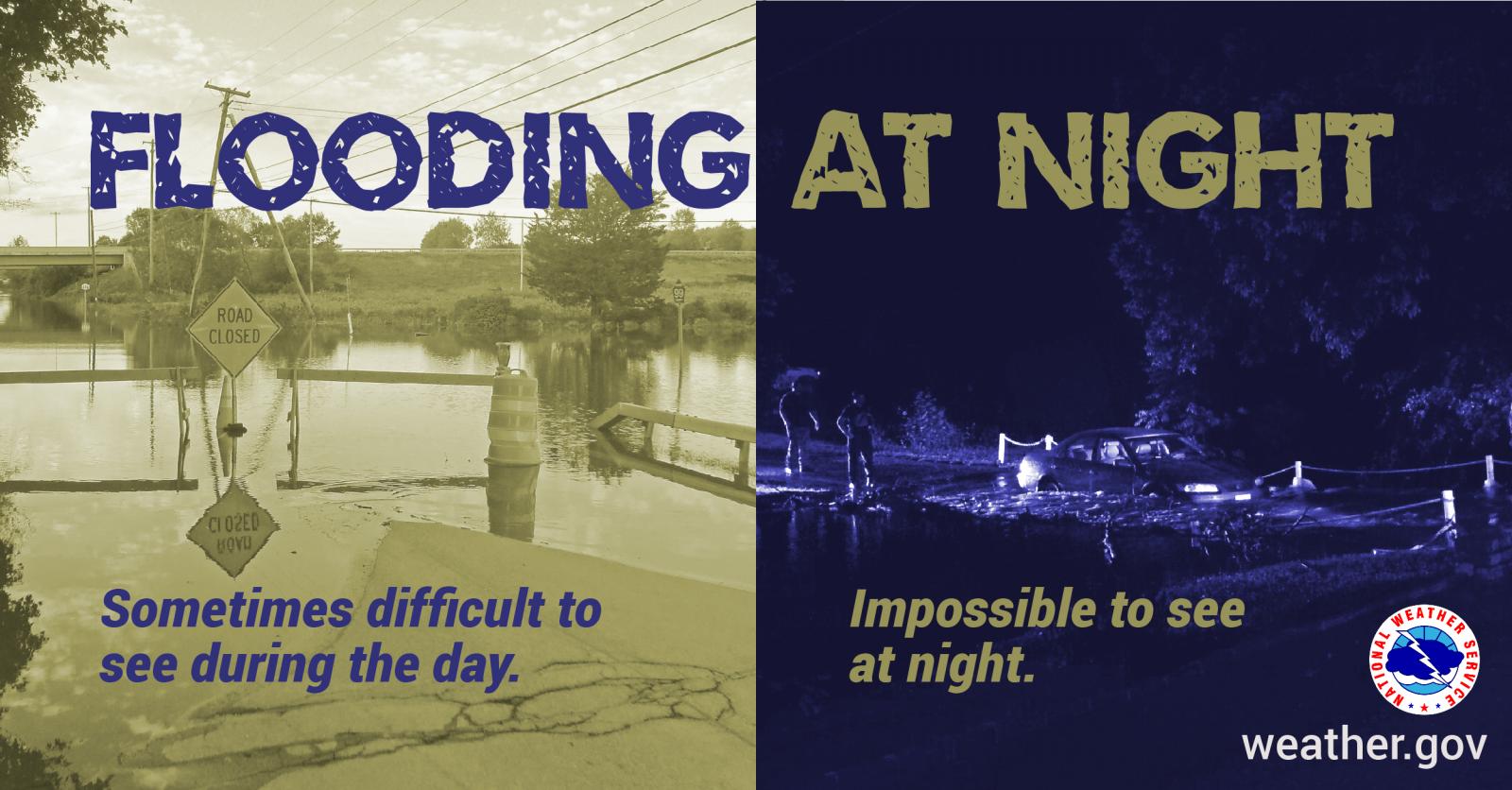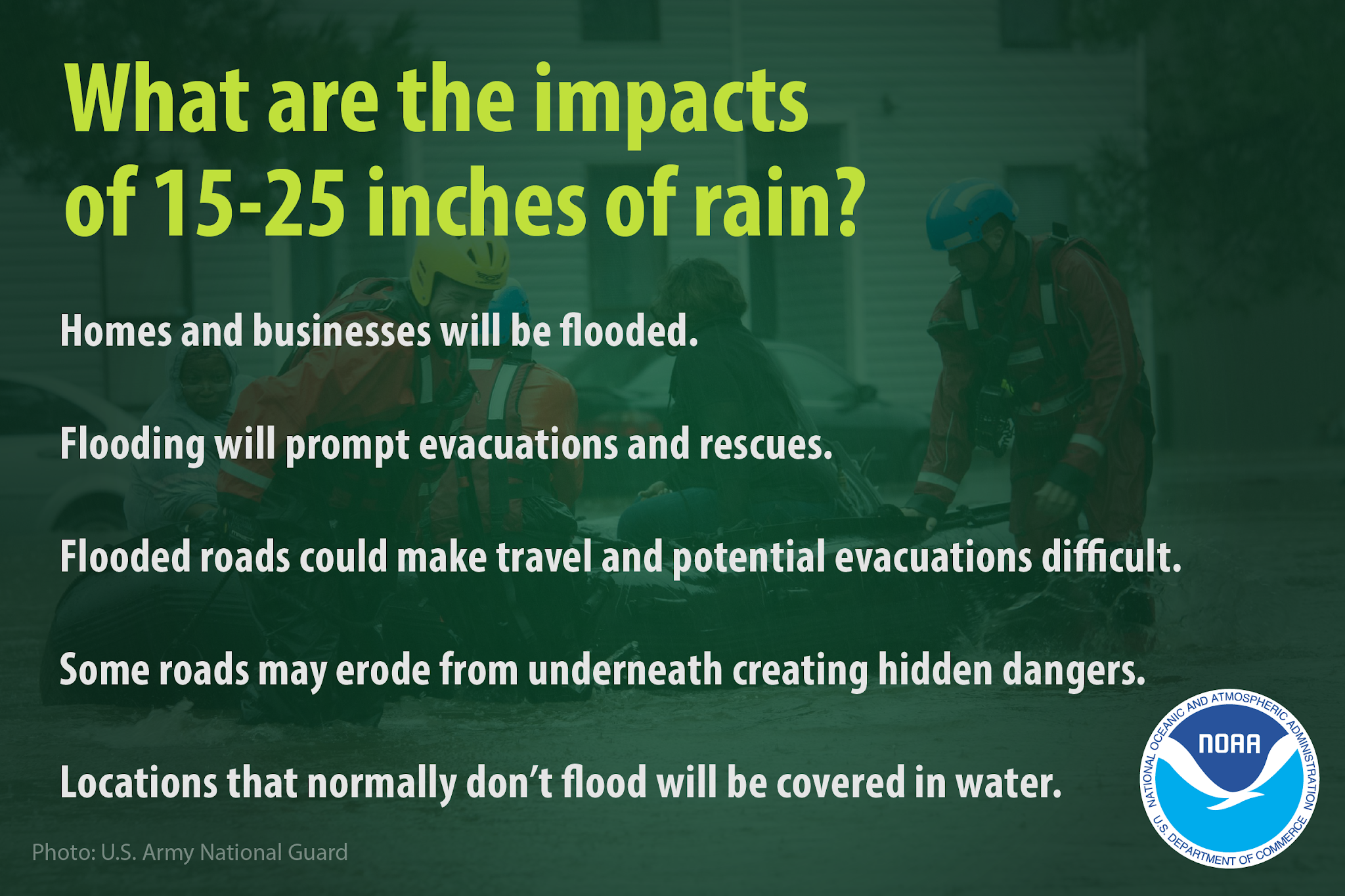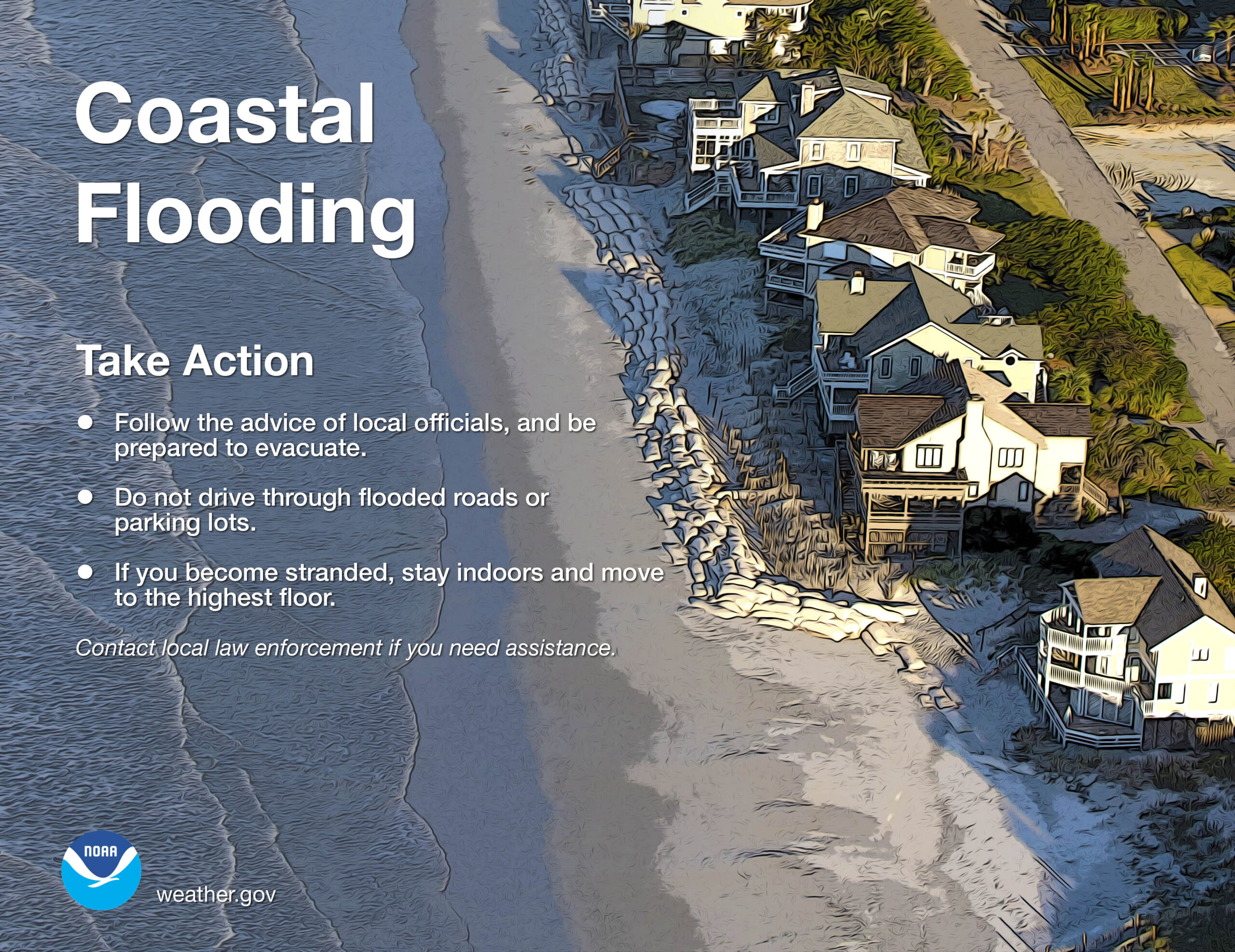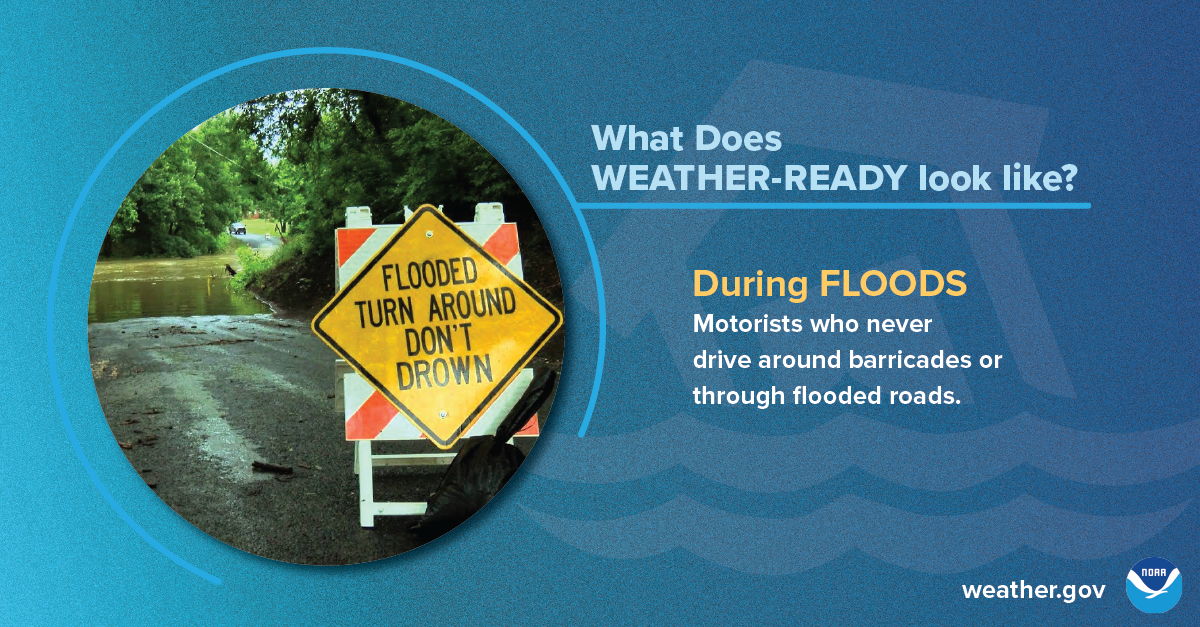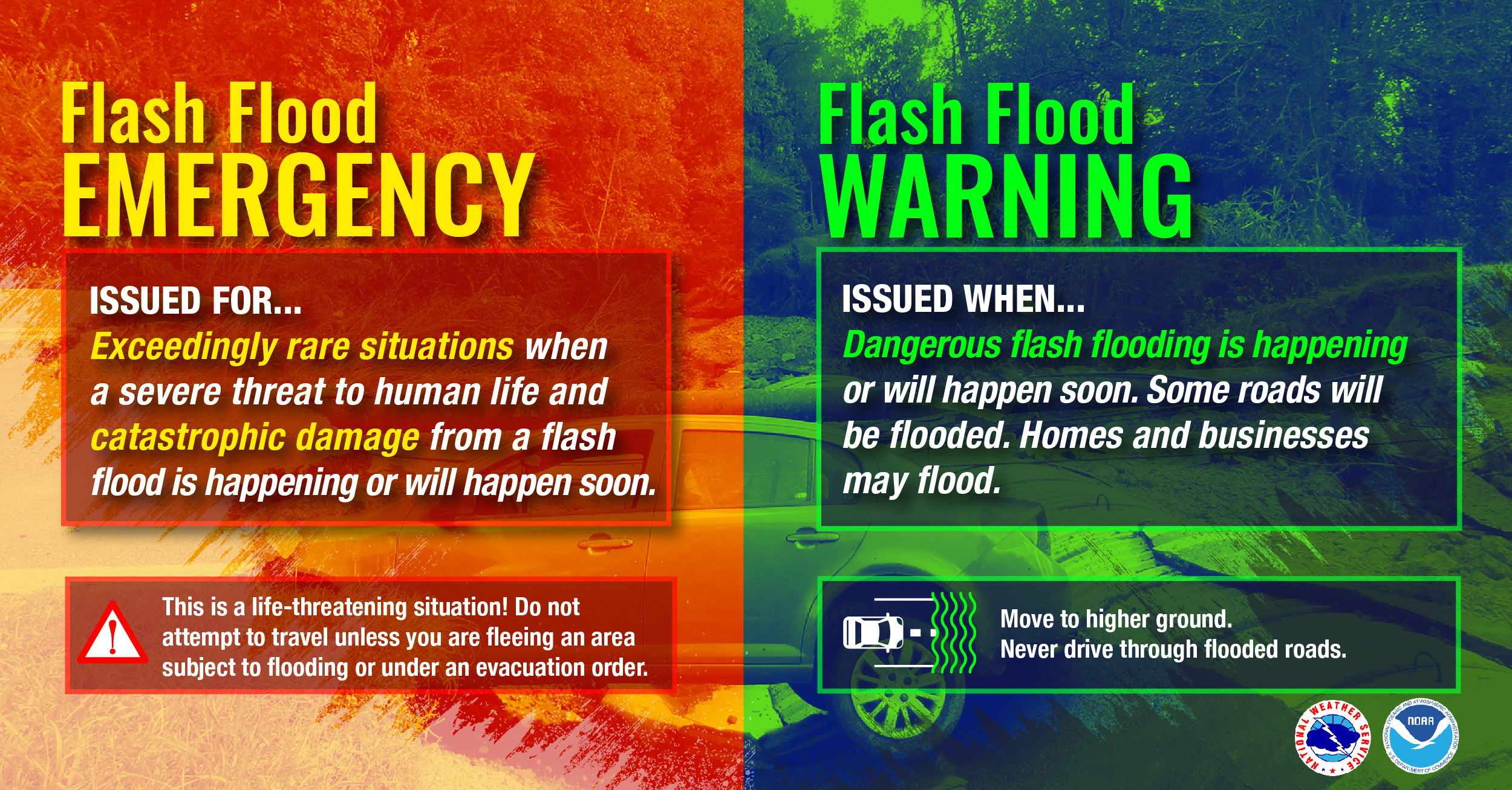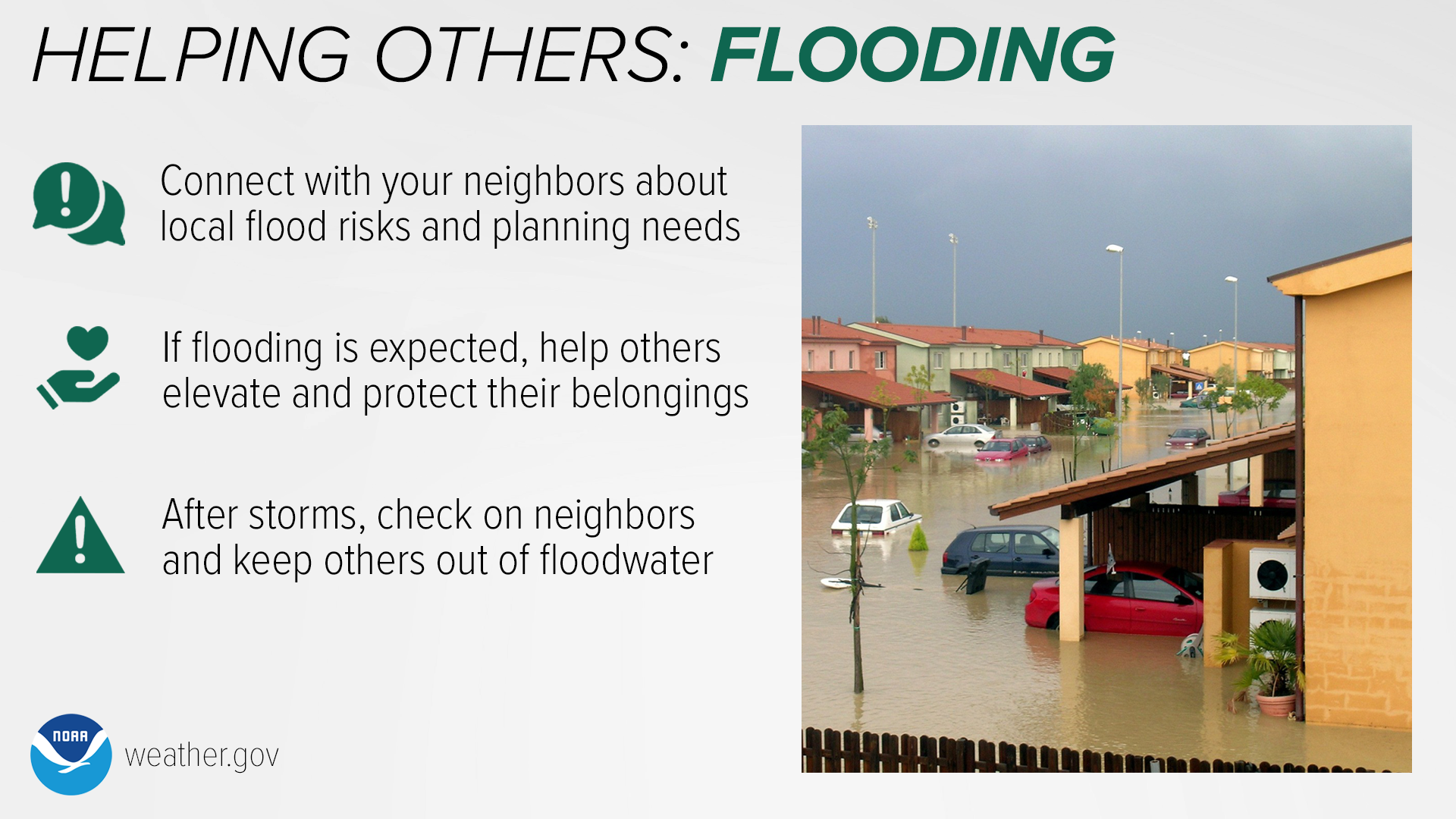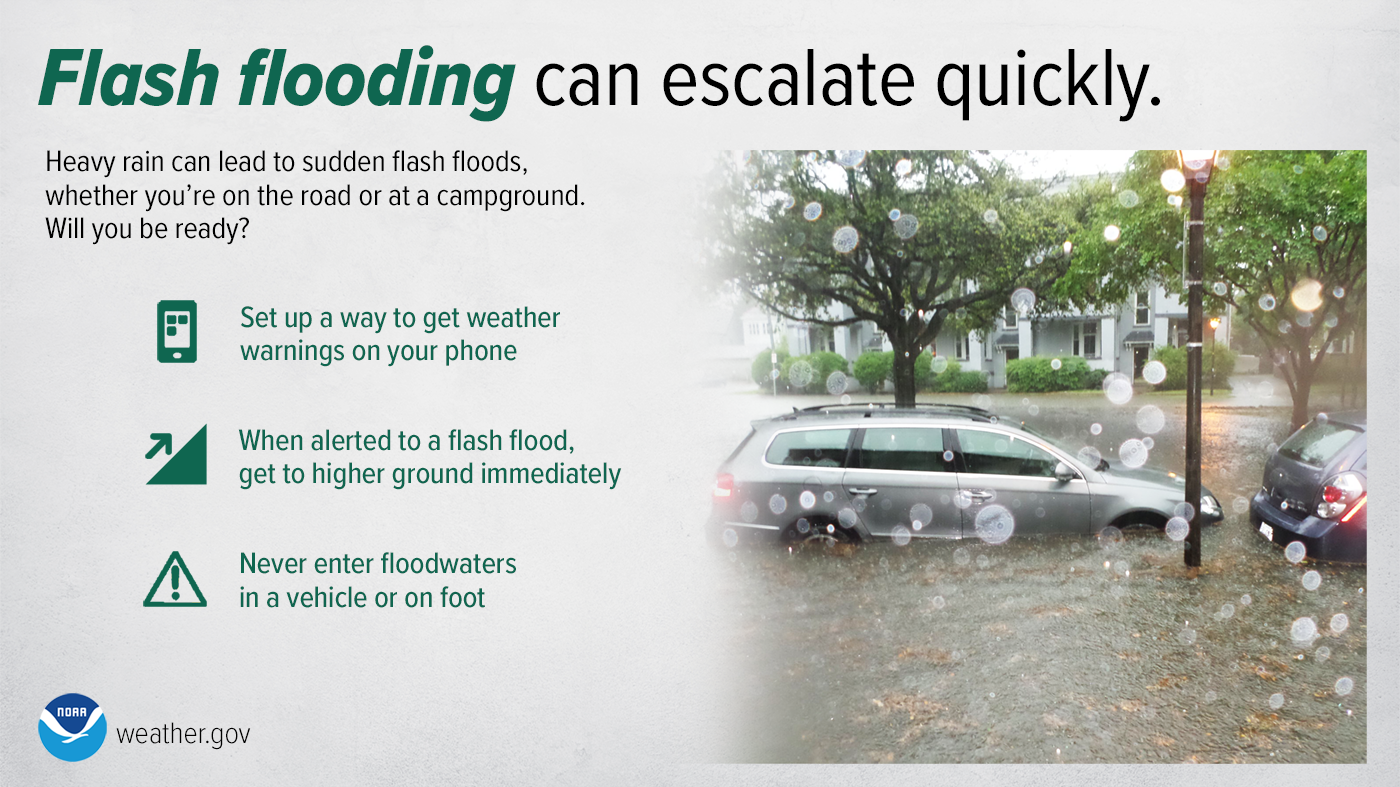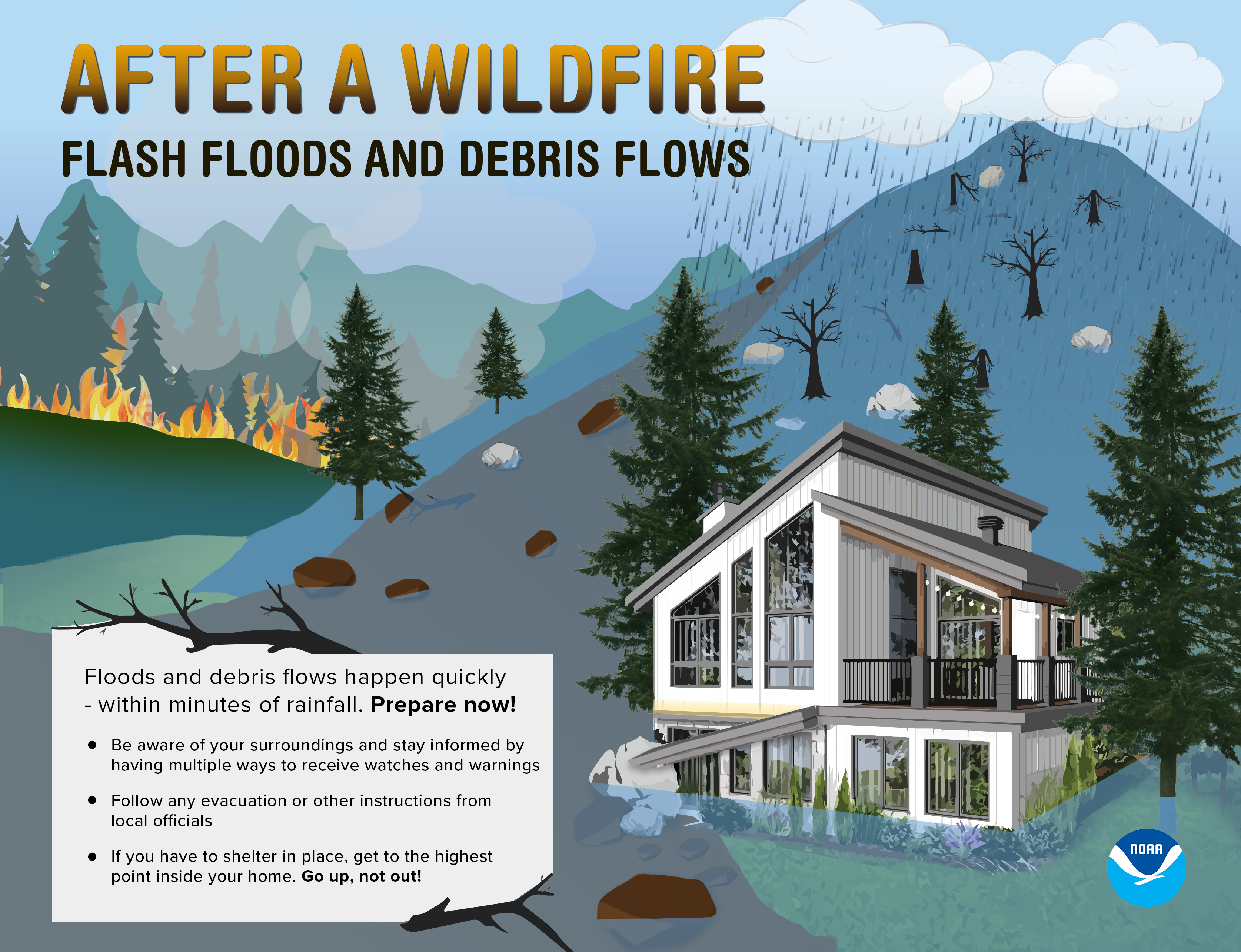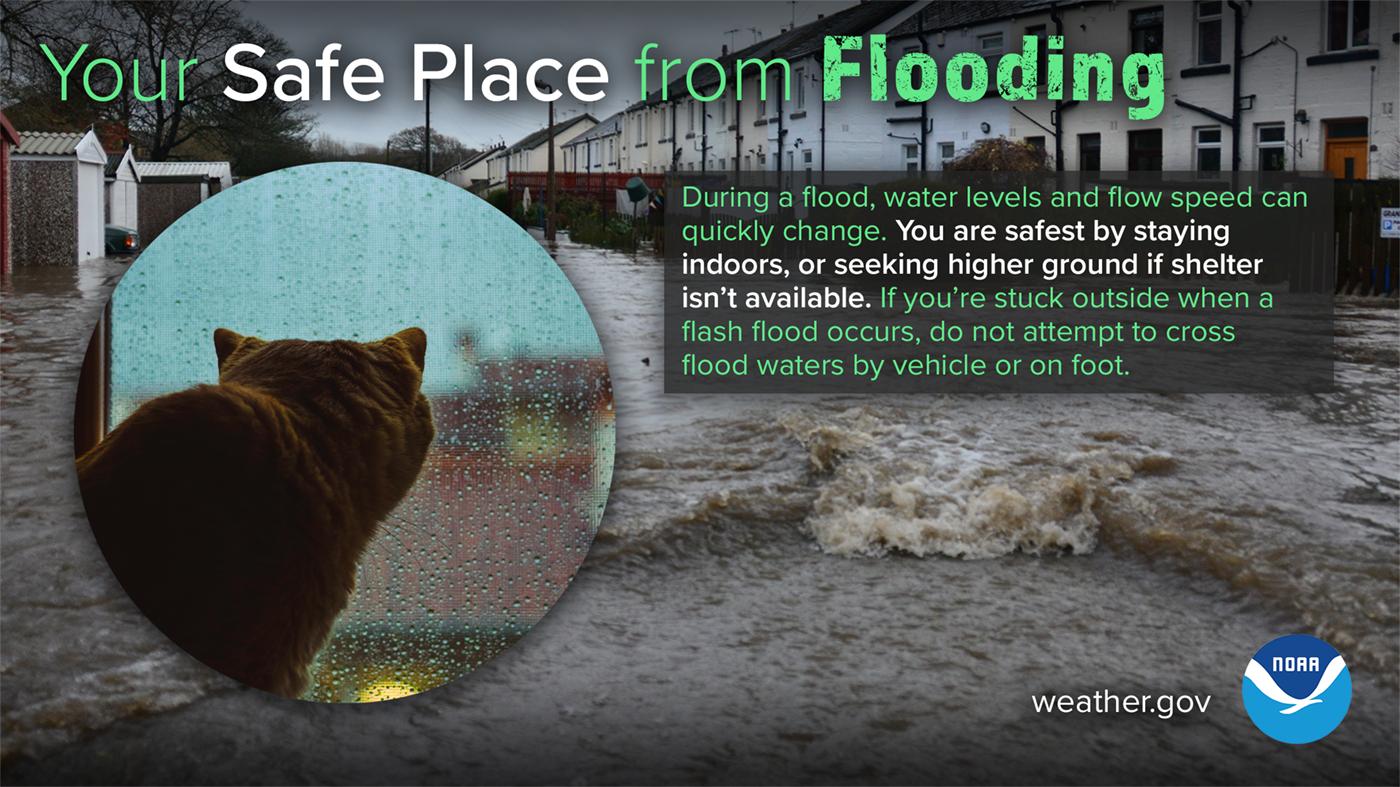 Water is POWERFUL and during a flood, water levels and the rate water is flowing can QUICKLY change. If your area is experiencing flash flooding or heavy rainfall, be sure to follow these safety tips:
● Never drive into flooded roadways or around barricades. It only takes 6 inches of moving water to knock over an adult, 12 inches to carry away a car, and 18-24 inches to carry away almost any large vehicle.
● Do not play in flood waters as there are likely pollutants, debris, and wildlife in the waters. There is also the chance of electrocution if there is submerged electrical equipment.
● If flood waters are quickly approaching you, be sure to get to higher ground. In extreme cases where flood waters are getting into your house, do not climb into your attic, but get onto your roof where rescuers will get to you easier.
Do you know the difference between a Flood Warning and a Flood Watch?
A flood warning means TAKE ACTION.
A flood watch means BE PREPARED.
When a Warning occurs, it means flooding is imminent or already occurring. When a Flood Watch is in effect, it means flooding is possible in your area.
Learn more flood safety tips at https://www.weather.gov/safety/flood
Wednesday: Tornado Safety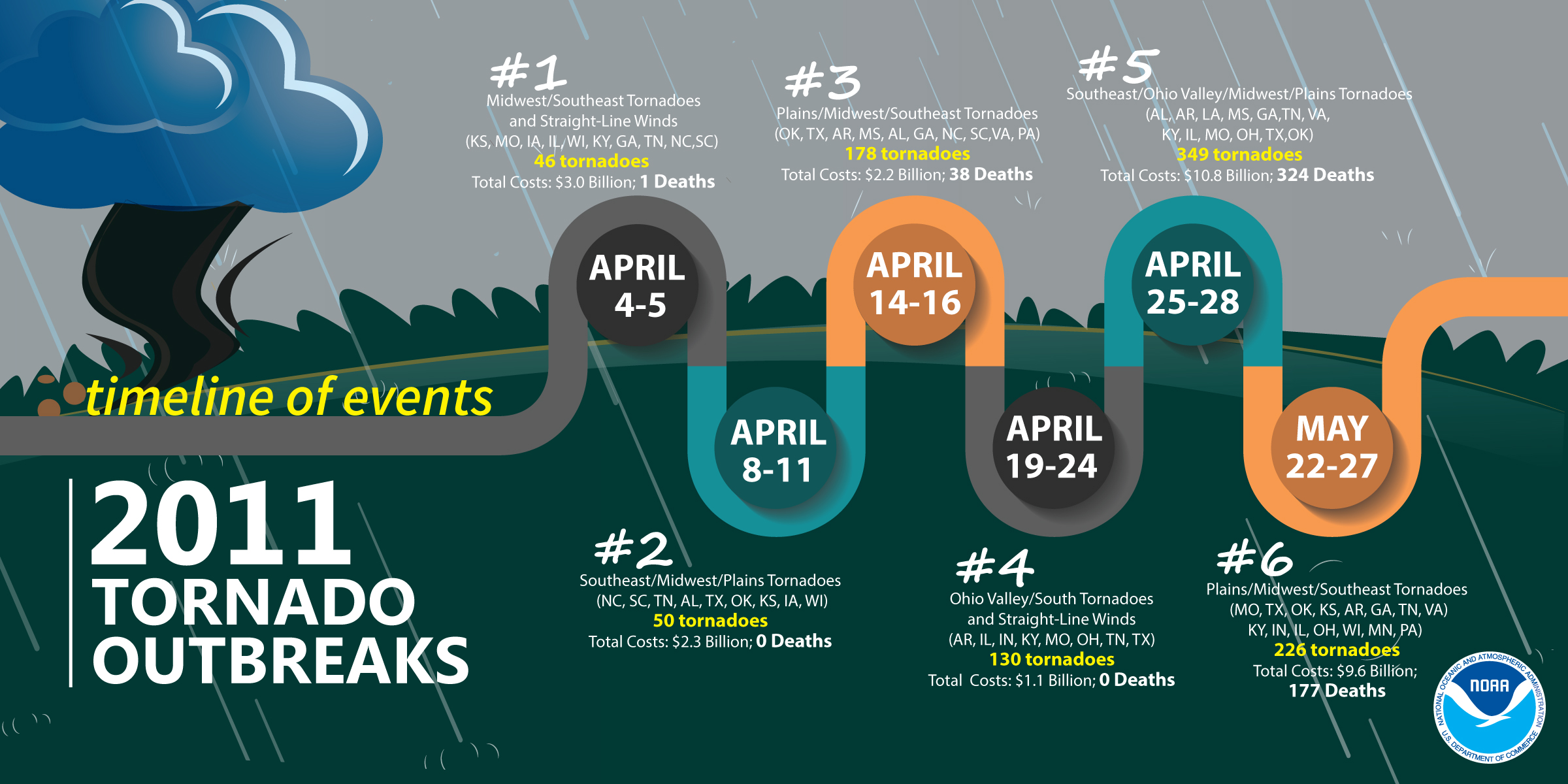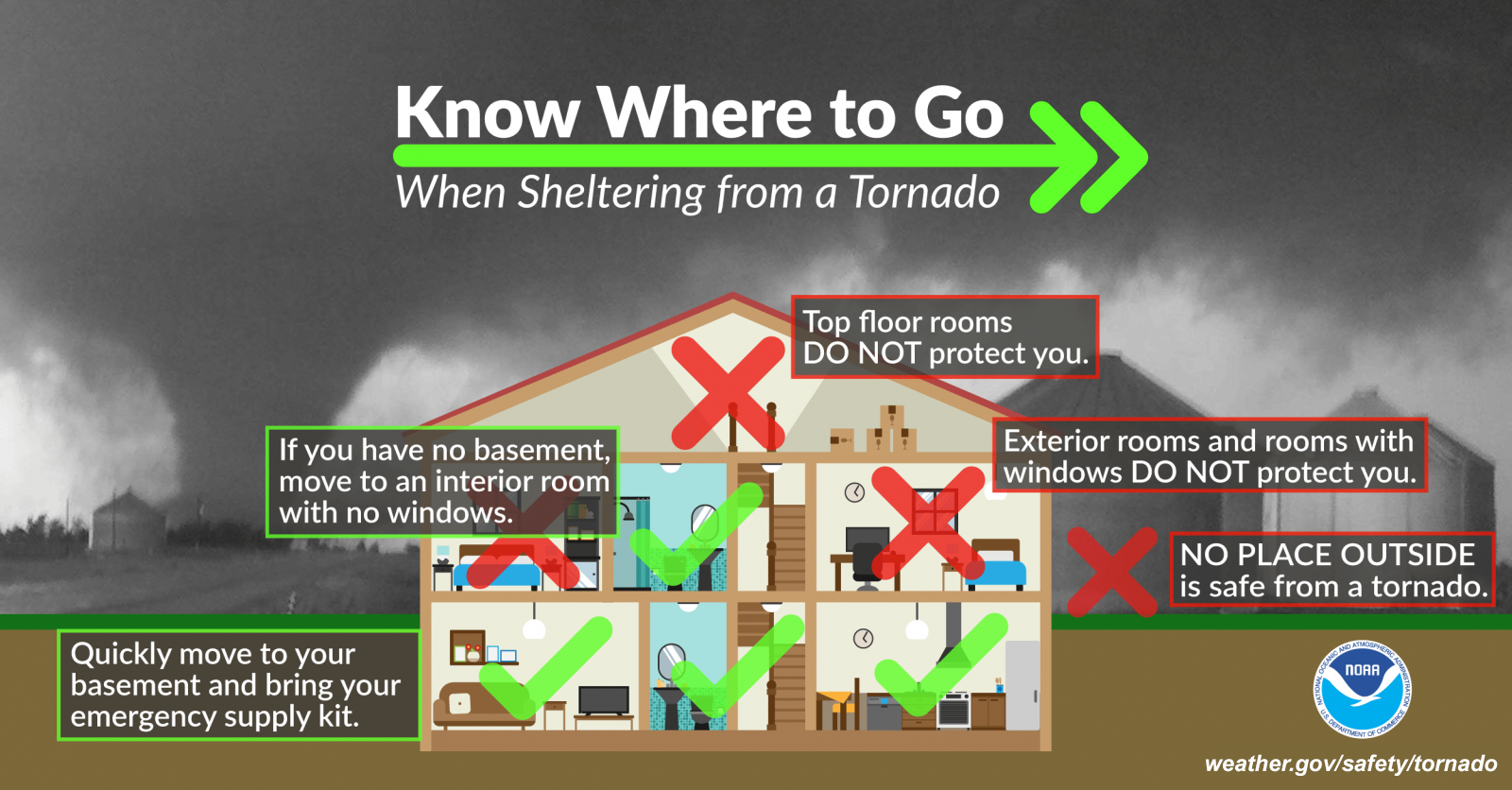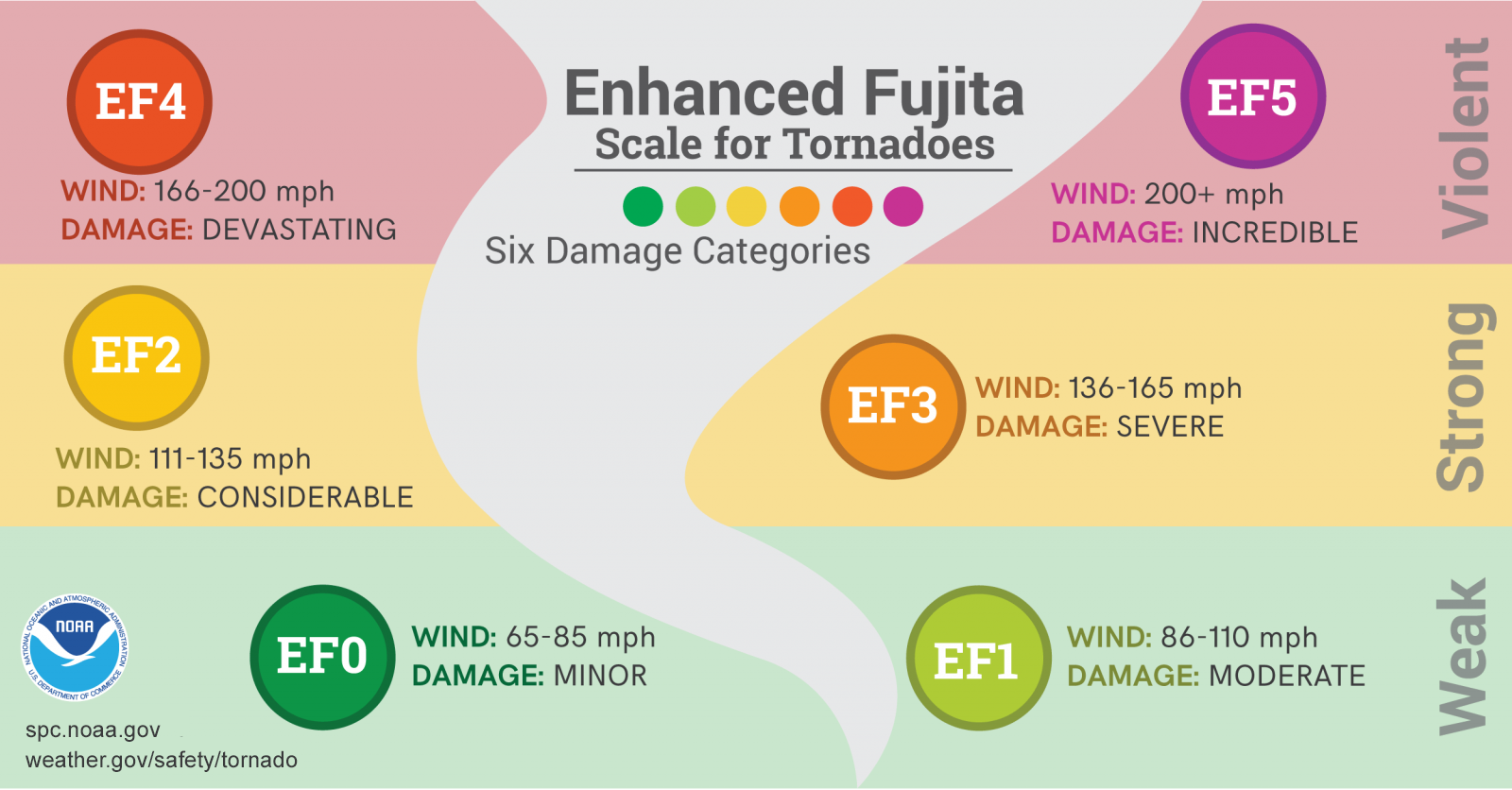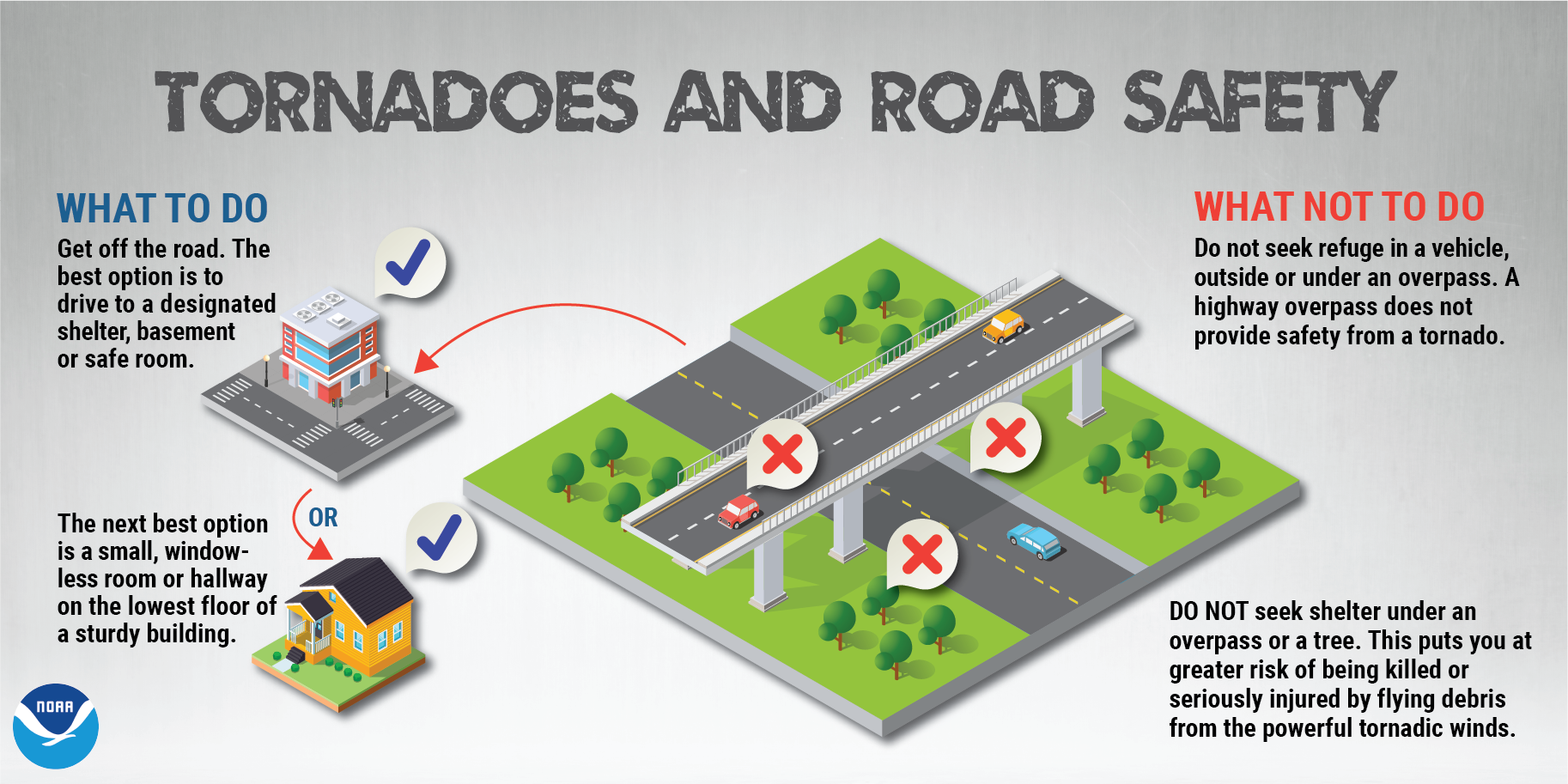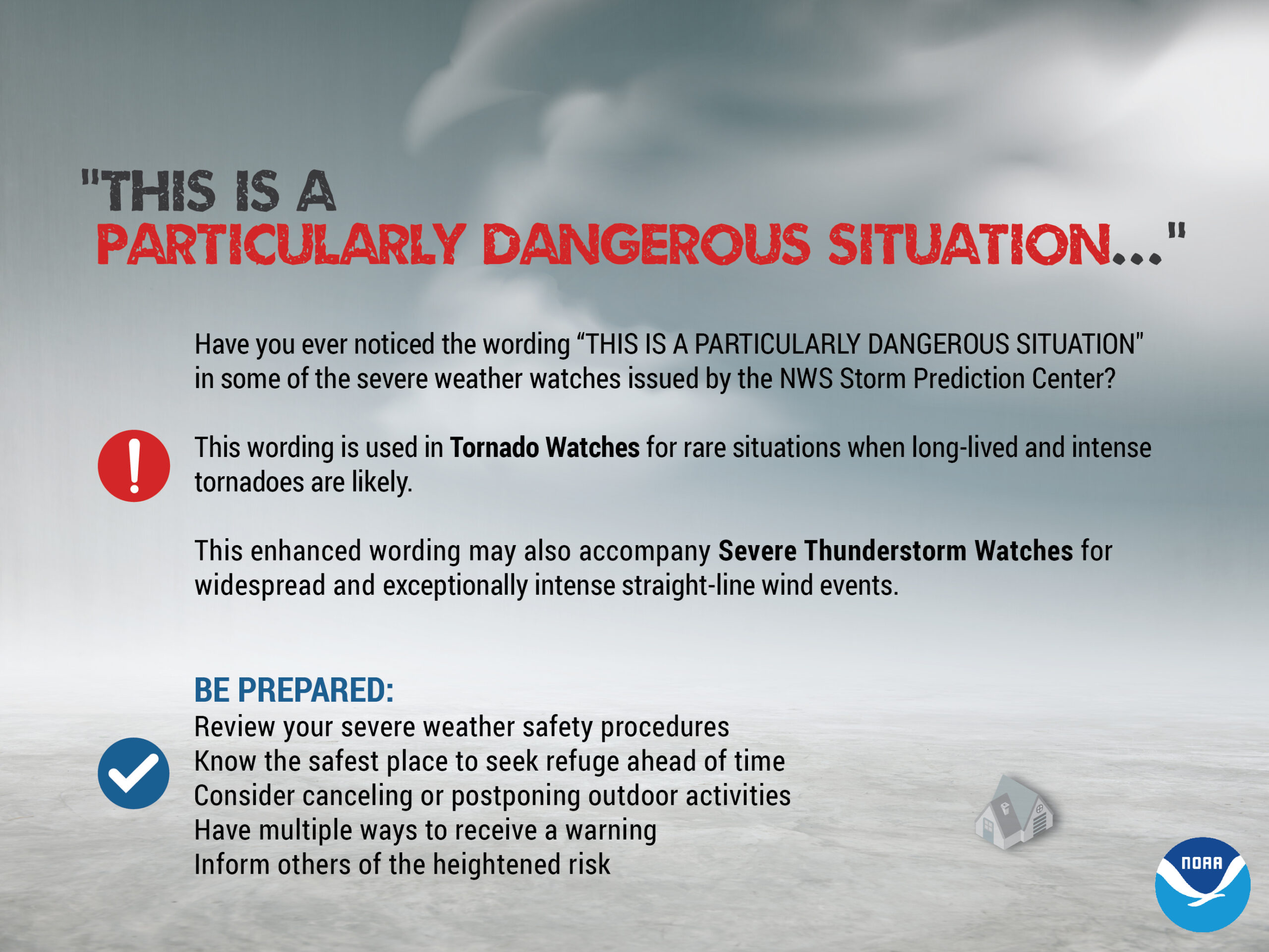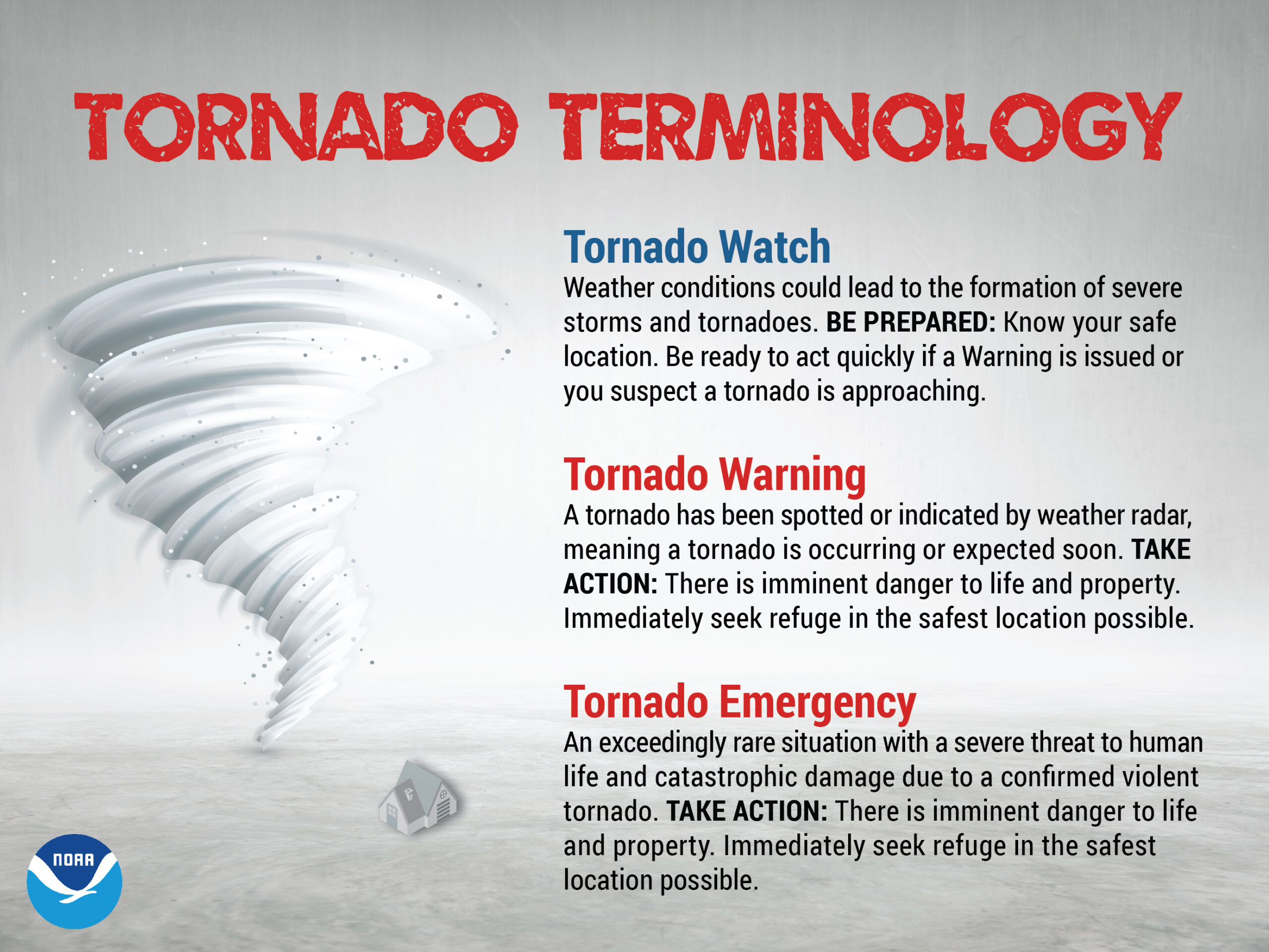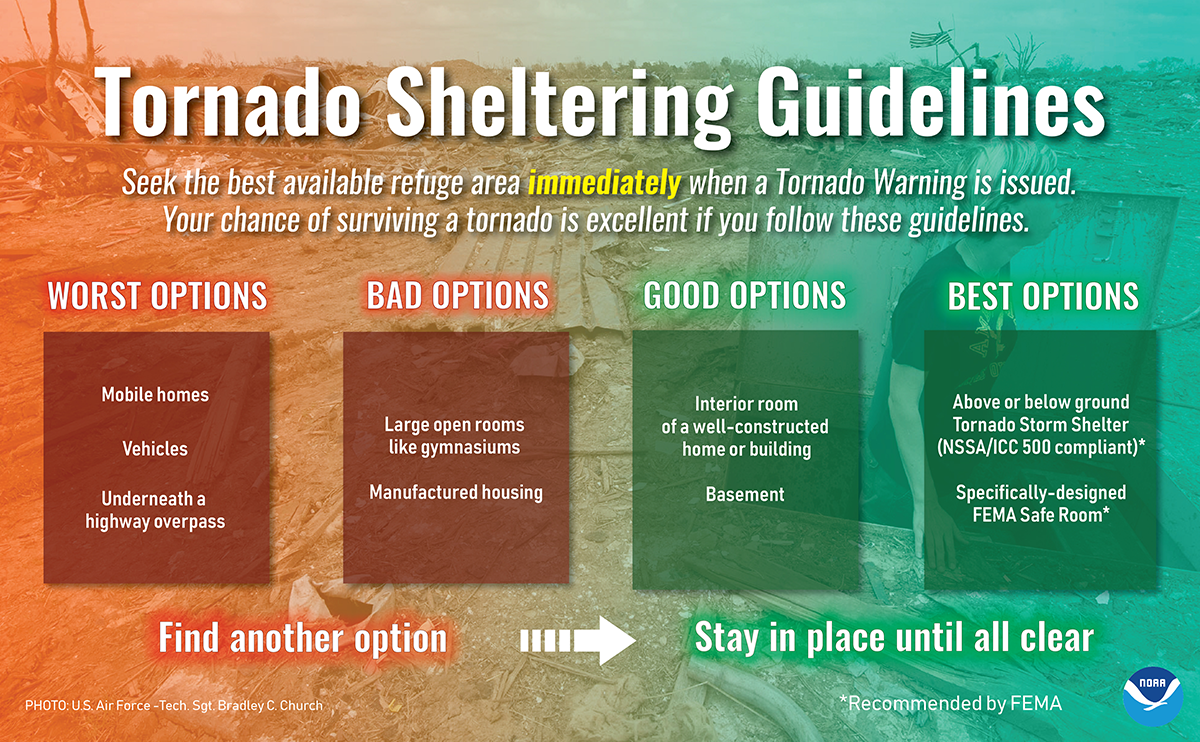 Do you know there are three different alerts: Tornado Watch, Tornado Warning or Tornado Emergency? If a Tornado Warning is issued, do you know where to seek shelter? What if you are driving? Remember, bridges and overpasses are NOT safe storm shelters!
We want you to consider these things and plan accordingly as we head into the upcoming severe weather season. Whether it is severe thunderstorms, tornadoes, winter weather, flooding or tropical cyclones, it is vital to have a disaster supply kit ready. Plan ahead, know where the nearest shelter is and practice a tornado/severe weather drill with your family. Contact your local county Emergency Management Agency for more information.
Learn more about tornado safety at: https://www.weather.gov/safety/tornado
Tuesday: Thunderstorm Safety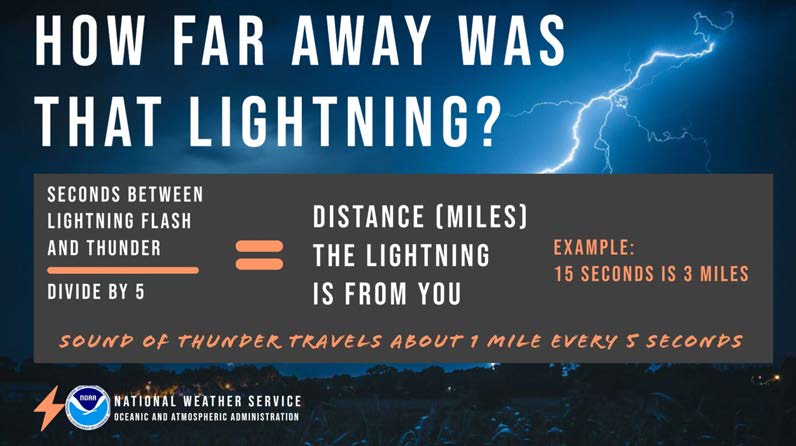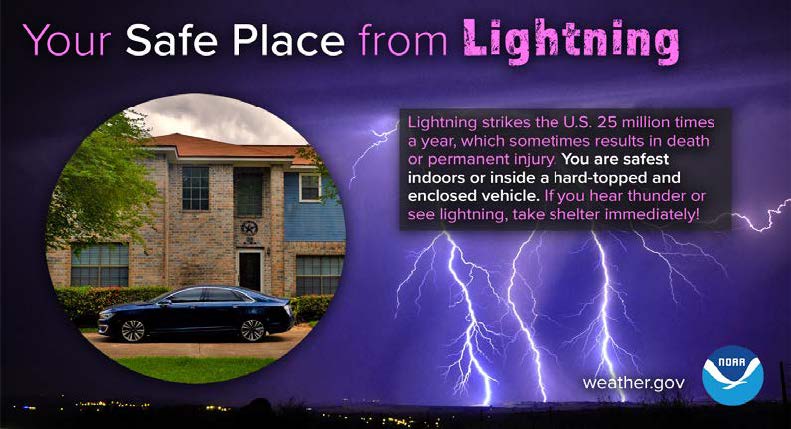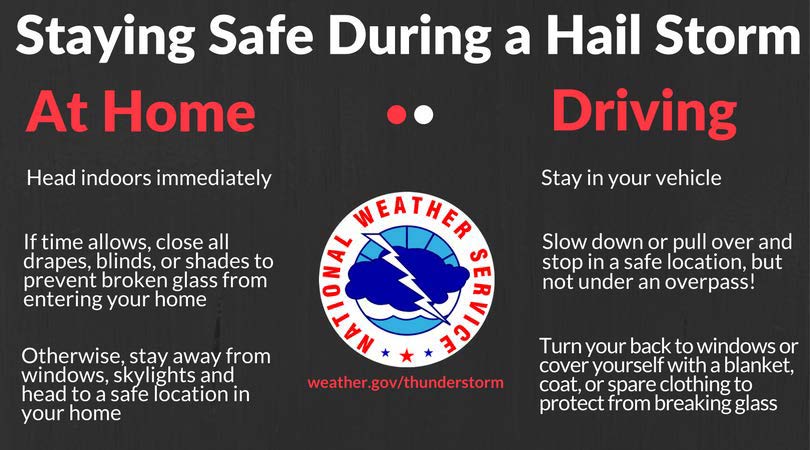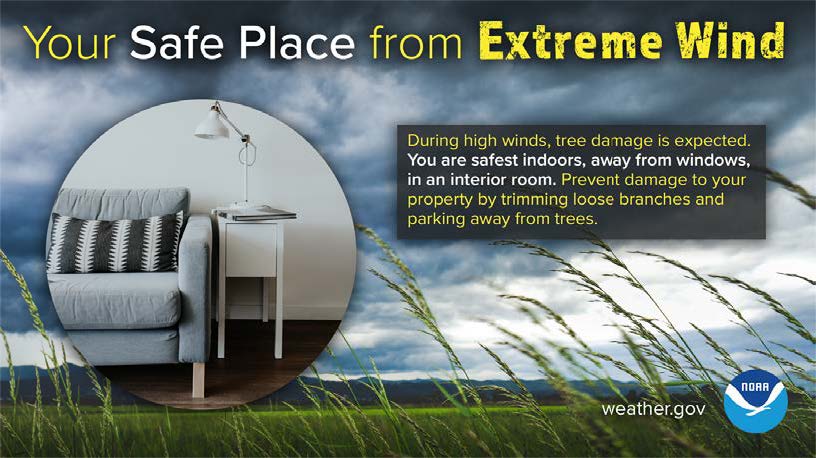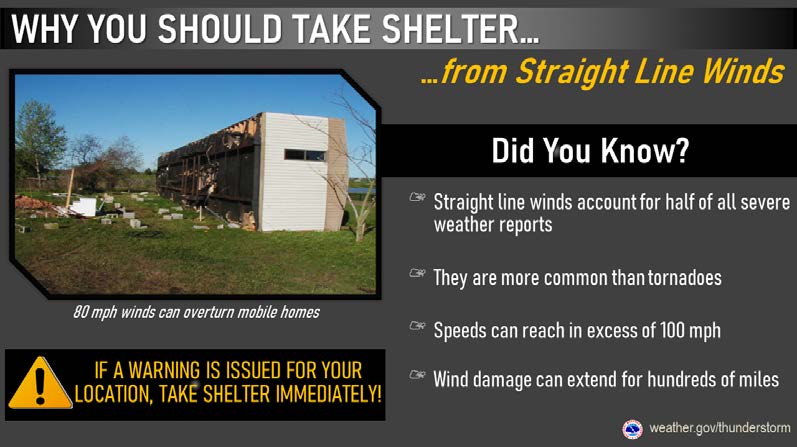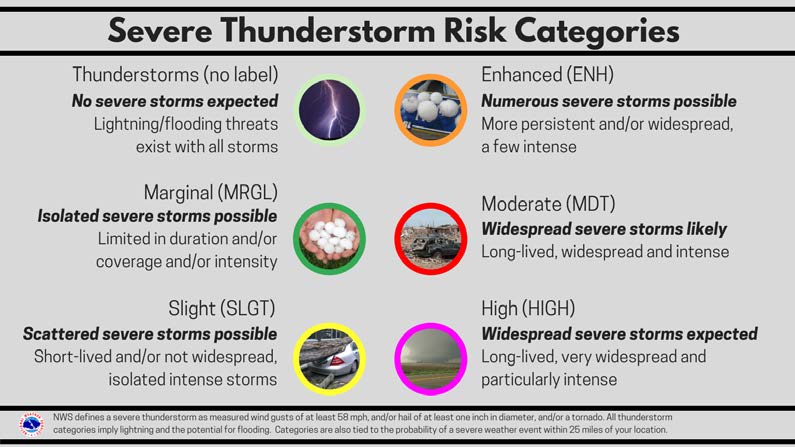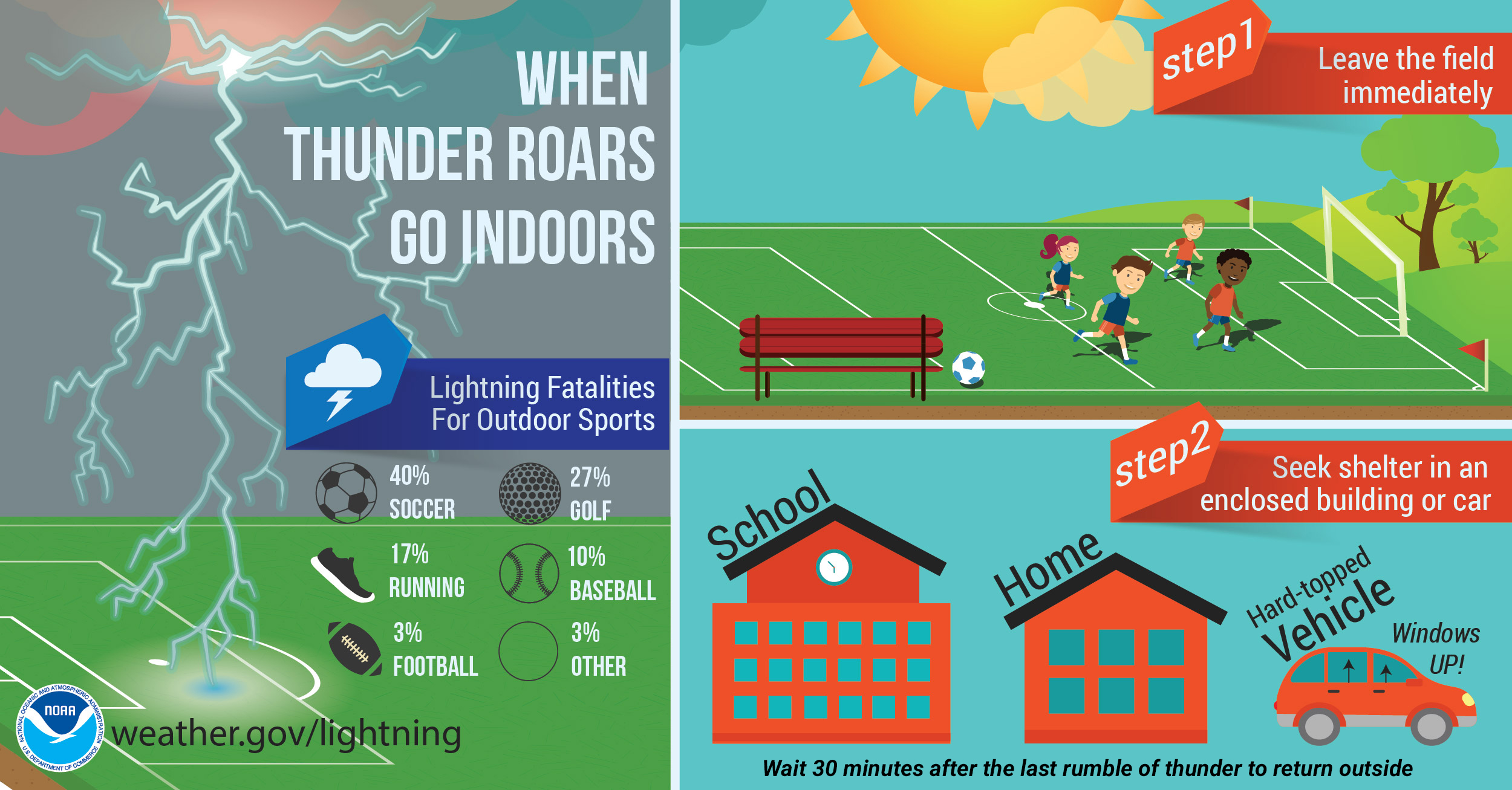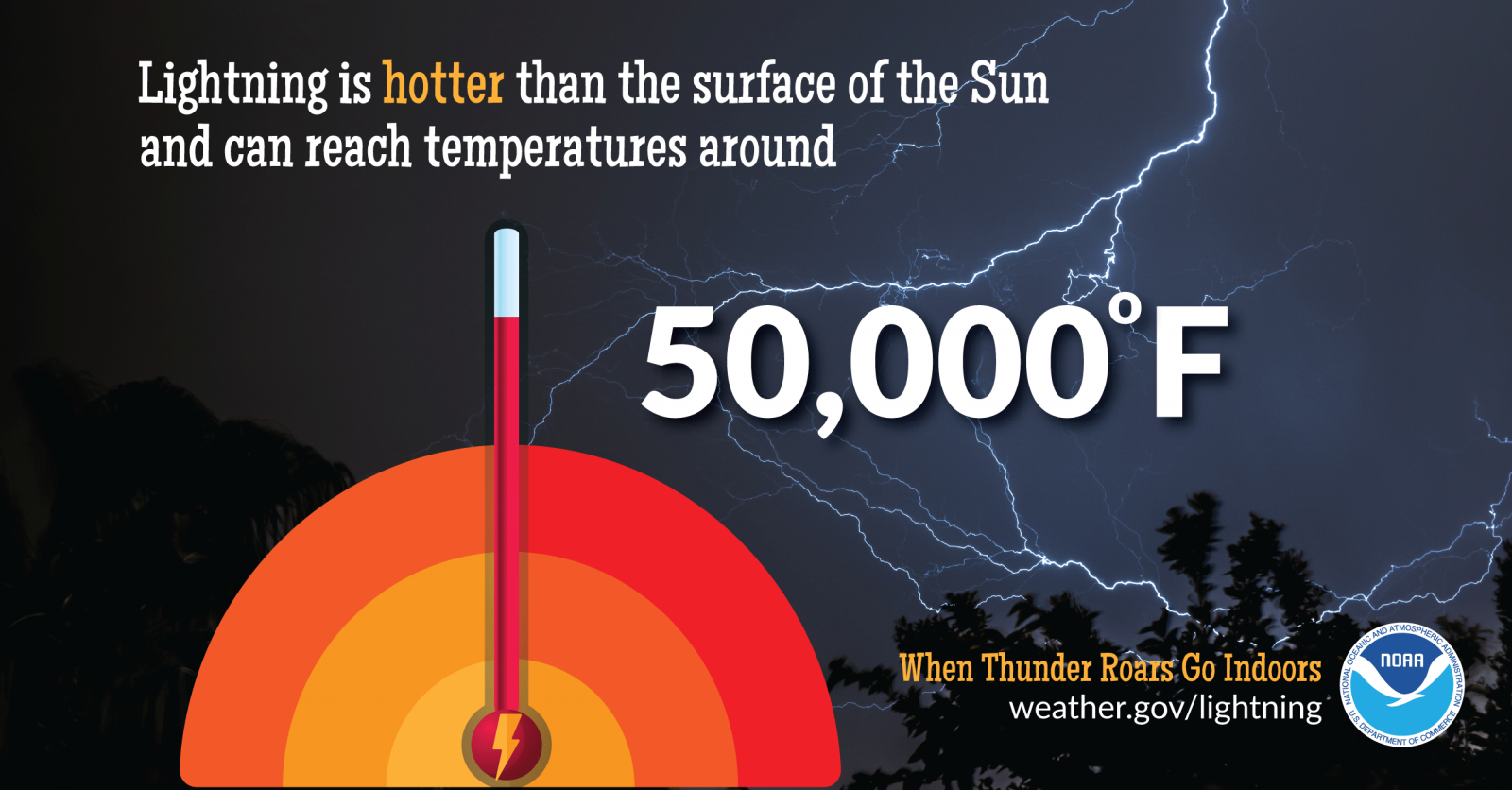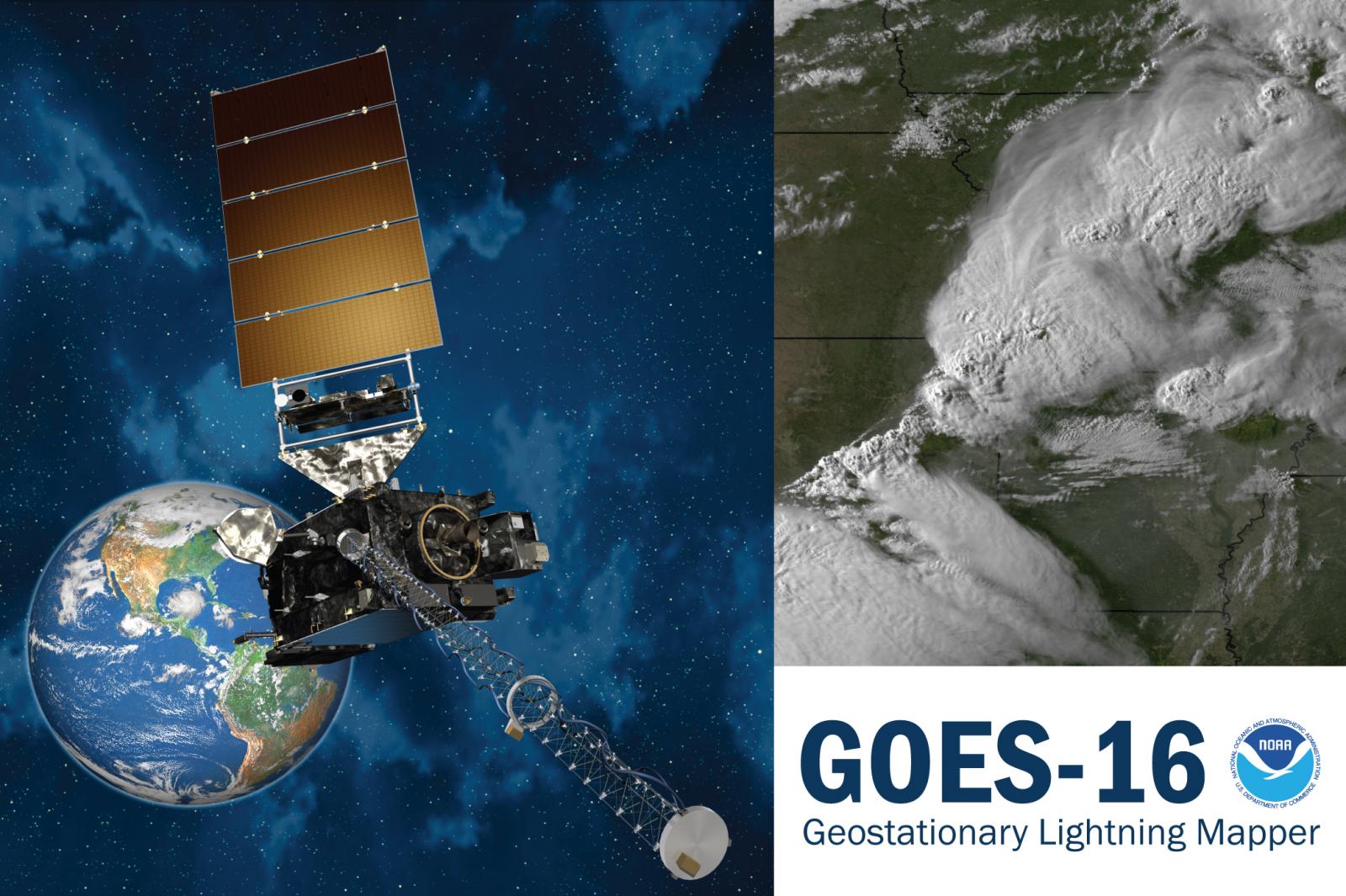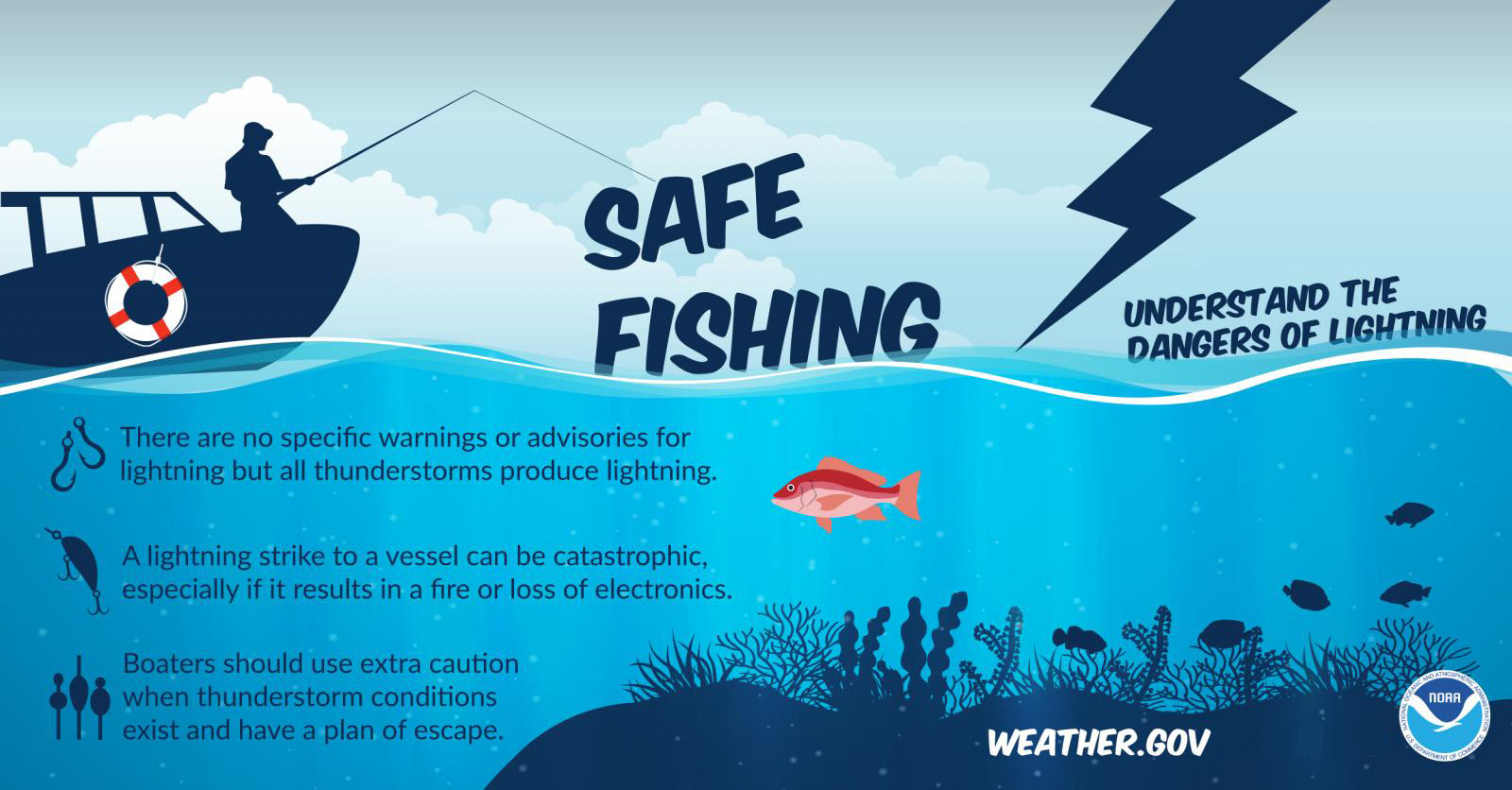 Thunderstorms can bring multiple risks. A thunderstorm is considered severe when it produces one or more of the following: hail at least 1 inch in diameter (quarter-sized hail or larger), wind gusts of at least 58 miles per hour, or a tornado.
Remember:
● Thunderstorms don't have to be severe to produce lightning.
● Heavy rain from thunderstorms can cause flash flooding.
● Strong wind gusts can cause widespread damage.
One important precaution you should take to protect yourself and your family is to always stay weather aware. Make sure to have multiple ways of receiving a weather warning when they are issued, know what to do when watches and warnings are issued, know where your safe location is in the event of a warning, and stay informed with a trusted-source of information.
Learn more about thunderstorm safety at: https://www.weather.gov/safety/thunderstorm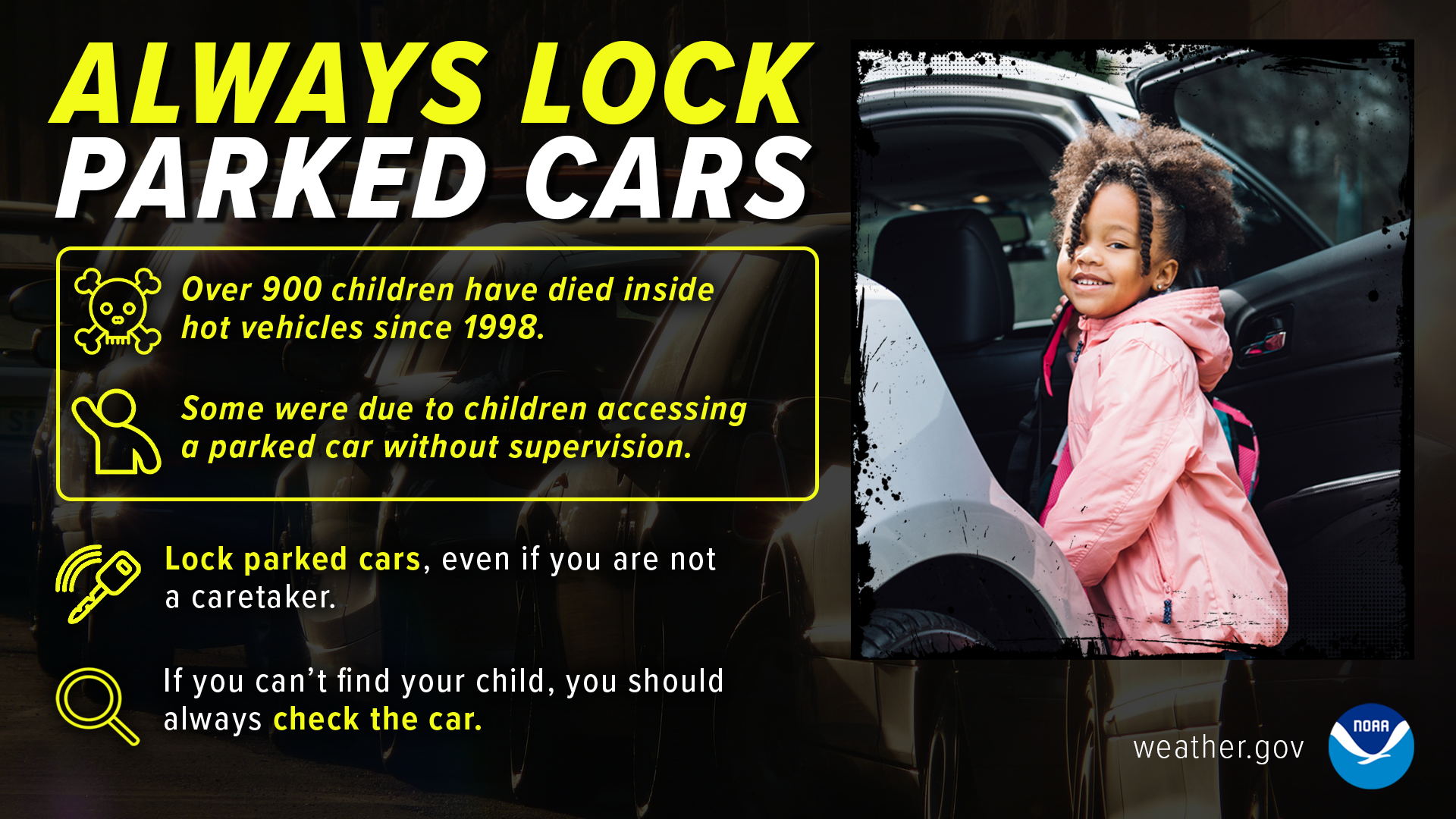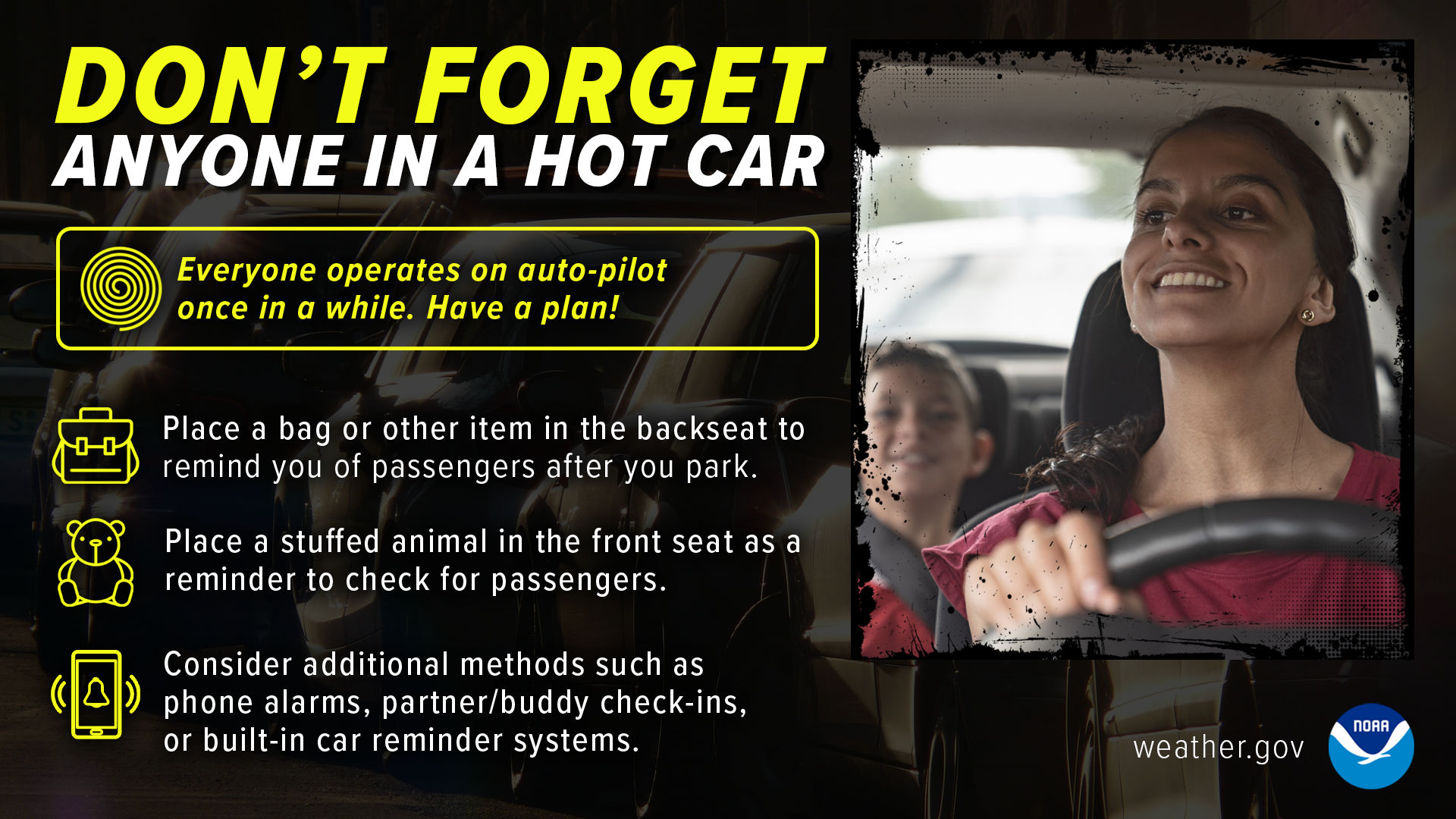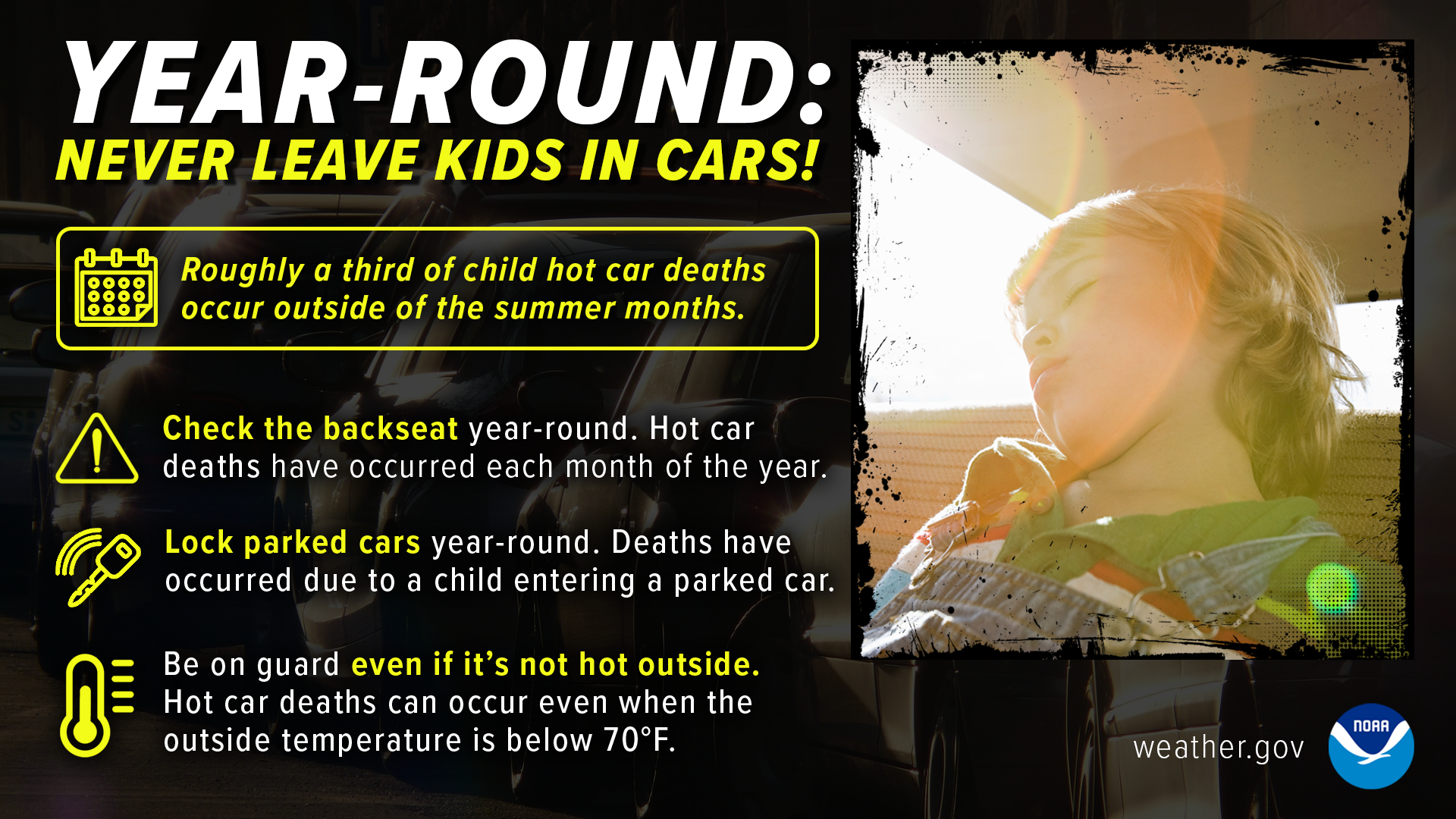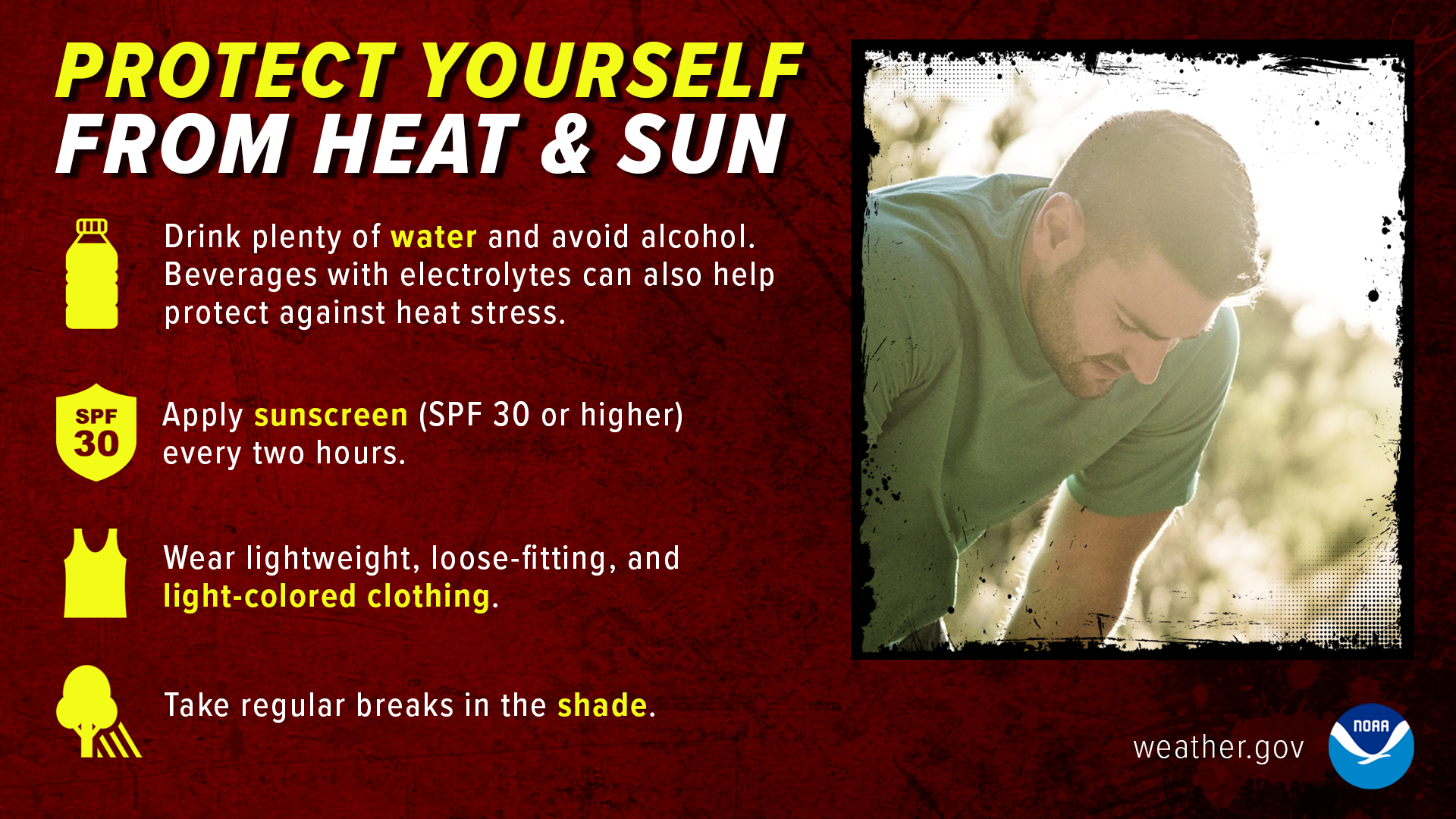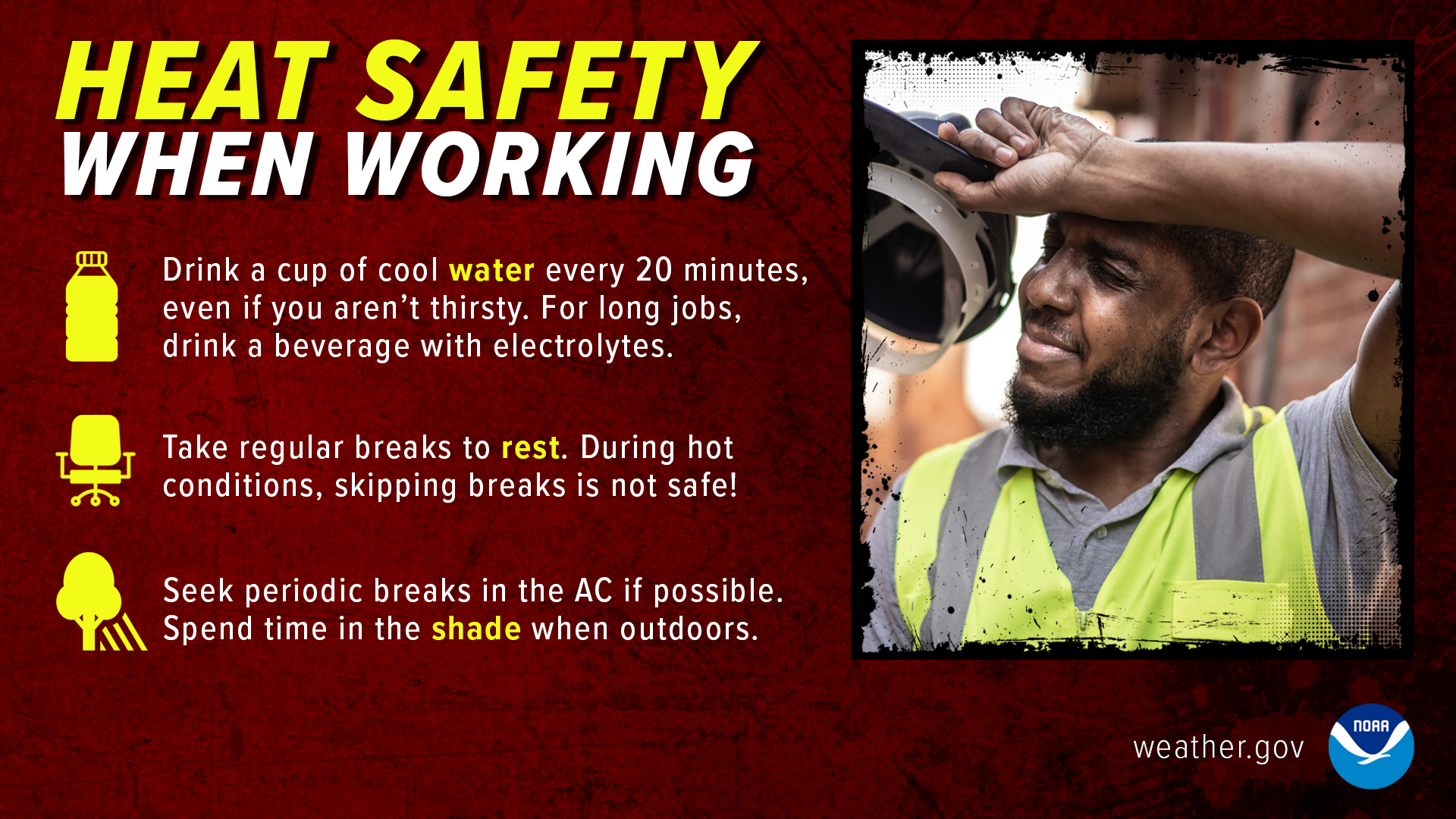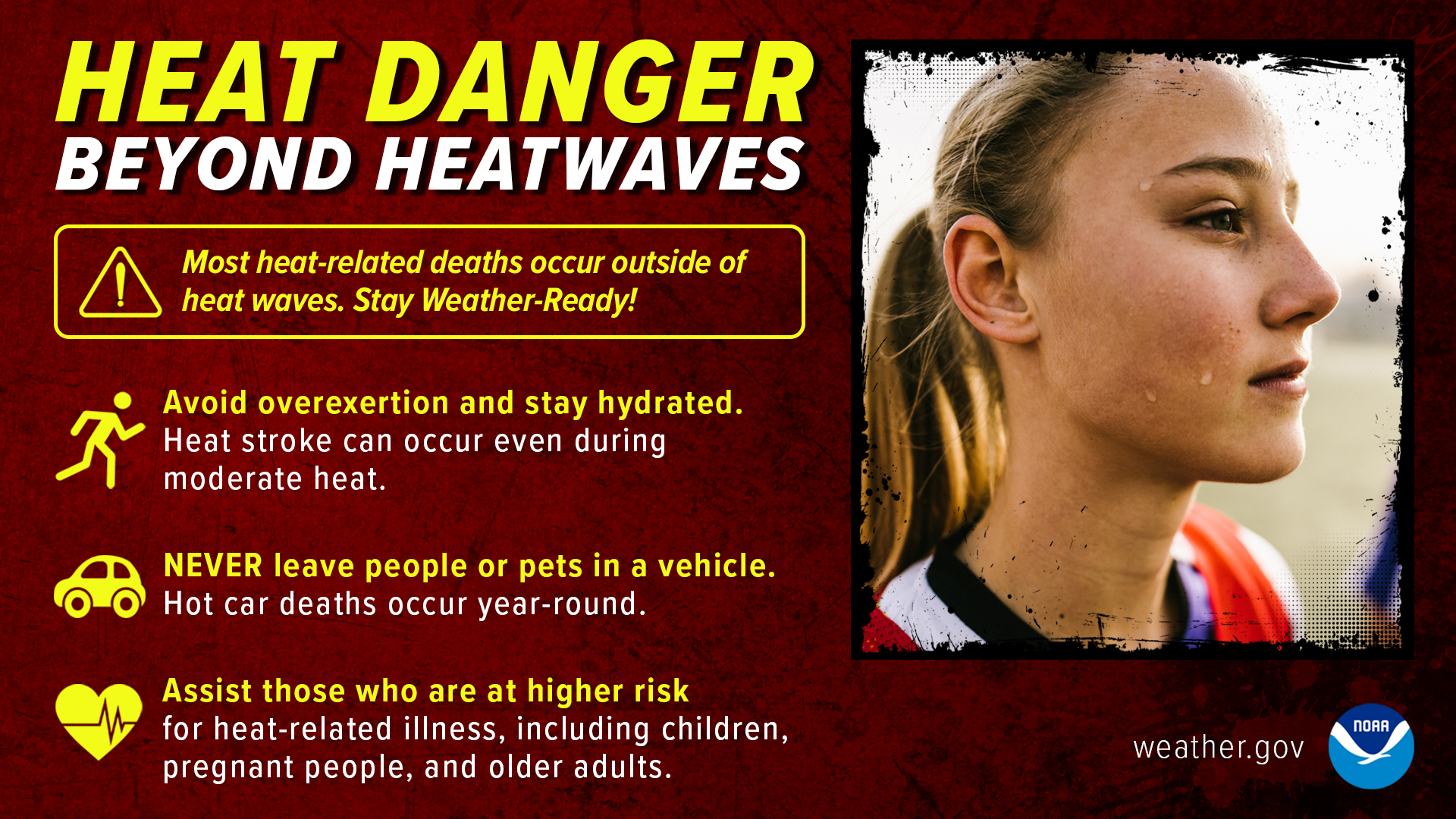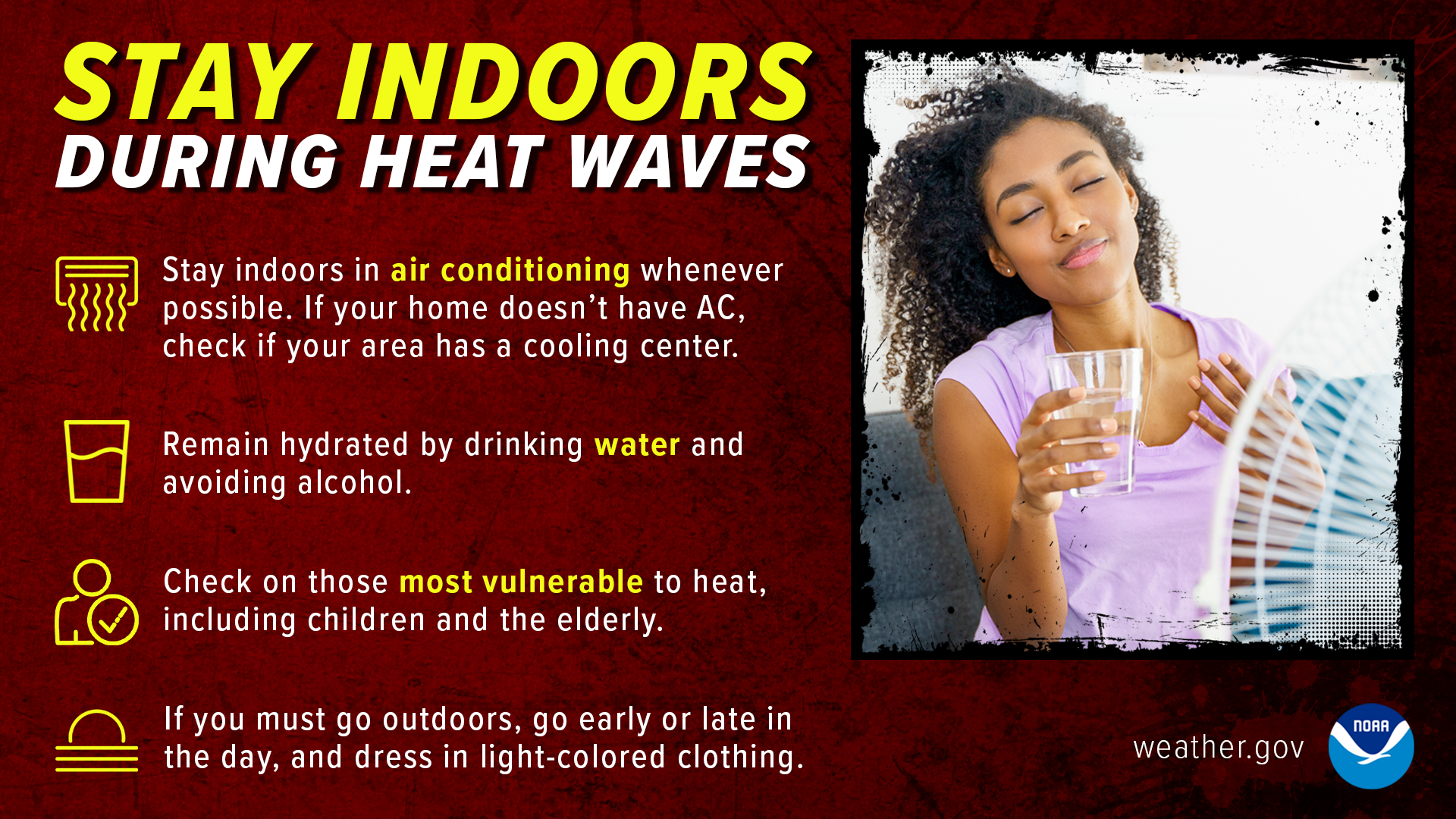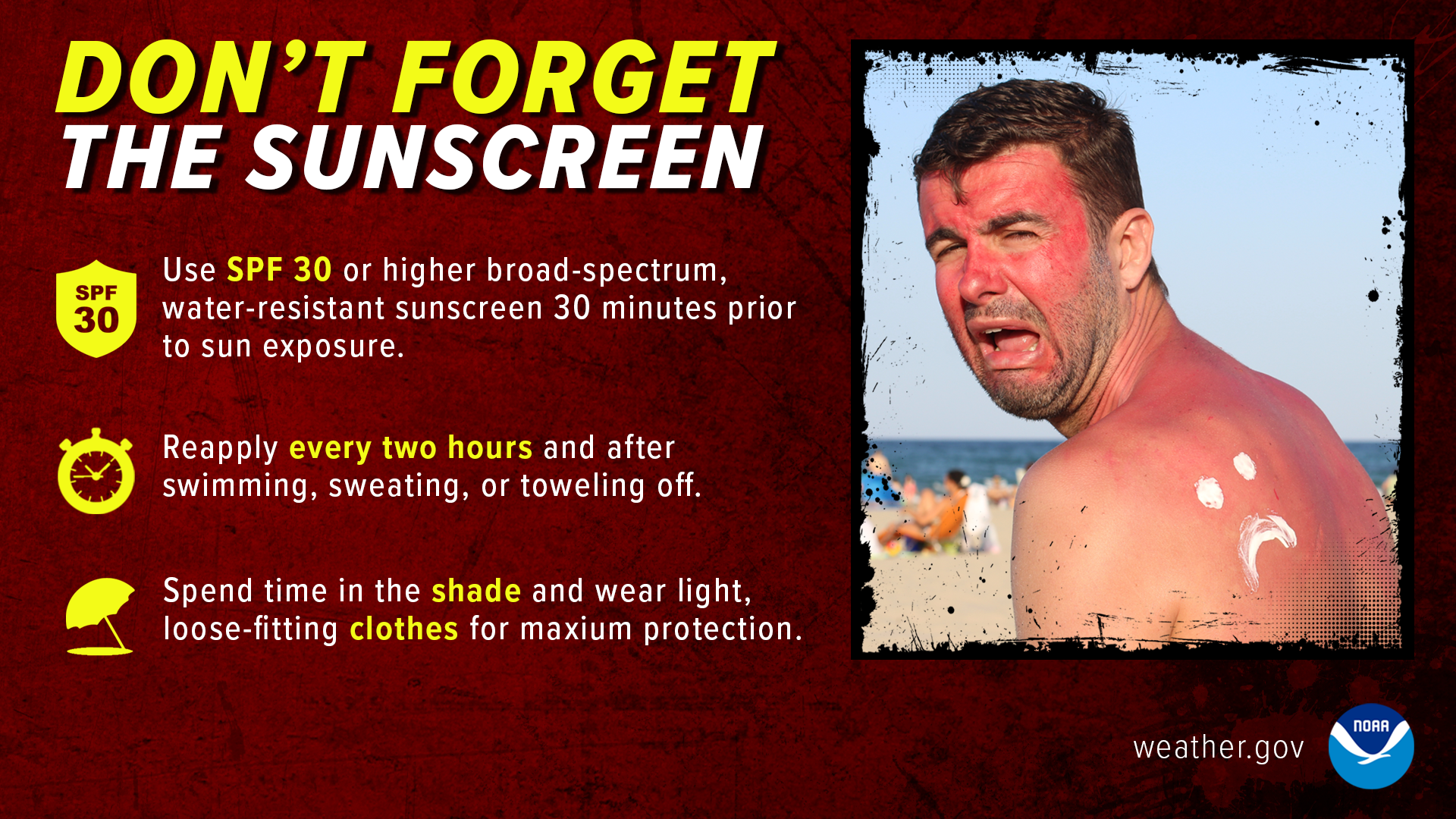 Here in Houston, we know how hot and humid it can get! So, why are we talking about a common topic for us? Unfortunately, heat is the leading cause of weather-related death in the United States. The CDC reports over 600 heat-related deaths per year. Furthermore, on average, 38 children die each year from being left in a hot vehicle. Check your back seat to make sure you don't leave kids or pets in your vehicle.
Temperatures will be on the increase over the next several months. Outdoor plans will likely be on your priority list so make sure to practice heat safety!
Children, the elderly, and those with chronic illness are especially vulnerable to heat exposure.
● NEVER leave any people or pets alone in a locked car.
● Monitor people exercising or playing sports, ensuring frequent breaks.
● Bring water to outdoor activities with others to keep everyone hydrated.
Learn the signs of heat-related illnesses at weather.gov/safety/heat-illness
Protect yourself during extreme heat and stay cool! Learn more about heat safety at: https://www.weather.gov/safety/heat
Winter Weather Update - December 2022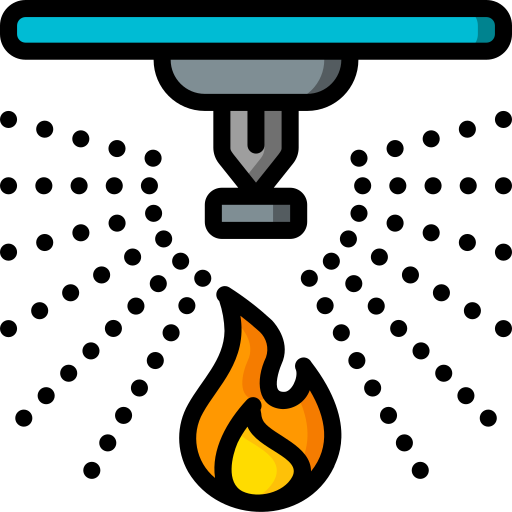 Click the link above for information from the Fire Marshal regarding sprinkler system freeze protection for your home or business.