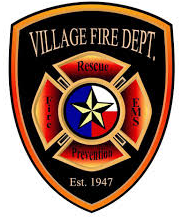 We're hiring!
4 open positions for Firefighter/EMT or Firefighter/Paramedic (Firemedic).

Accepting applications now through 9/29/2023.

Written Exam: 10/11/2023
Physical Assessment: 10/13/2023
Interview: 10/17/2023

Anticipated start/hire dates: December 2023 - January 2024

2023 Annual Salary Range

Firefighter/EMT: $62,615.85 - $88,959.96

Firefighter/Paramedic (Firemedic): $69,327.86 - $102,244.31

*3% annual salary increase effective 1/1/2024
Pay
Benefits
Additional Benefits (optional)
Apply Now!
Pay
Annual Salary Range:
Firefighter: $62,615.85 to $88,959.96
Firemedic: $69,327.86 to $102,244.31
Certification Pay:
Intermediate – $810.00
Advanced – $1,260.00
Master – $1,929.00
Lateral Transfer of prior service as a Paramedic with a Fire and/or EMS department is available for qualified applicants as determined by the Department.
Benefits
Additional Benefits (optional)
Apply Now!